A Suspected Iranian Hack of White House Officials
Iran's opponents to the nuclear deal are reportedly acting out against the United States.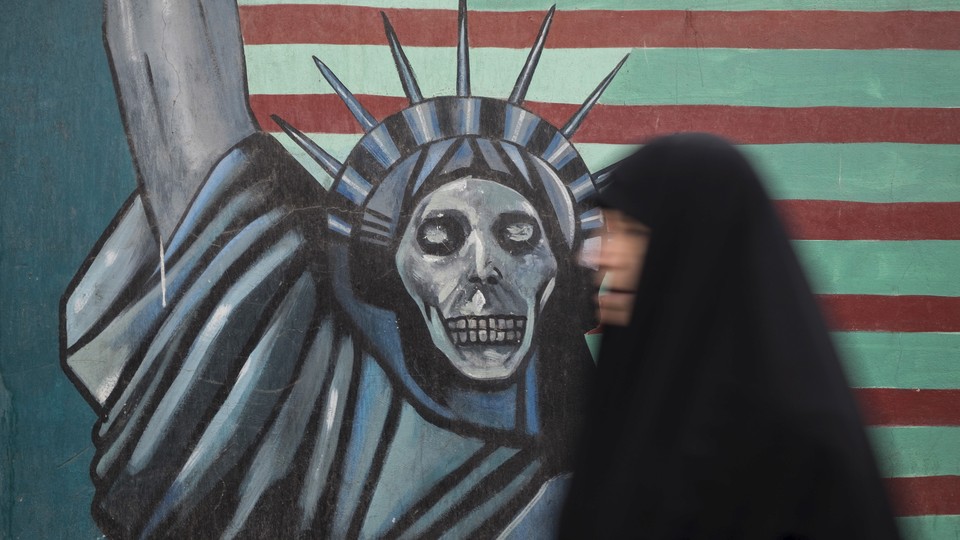 U.S. officials say they believe the Obama administration was recently targeted in a cyberhack conducted by Iran's Revolutionary Guard, an elite branch of the country's military.
"U.S. officials were among many who were targeted by recent cyberattacks," one official told The Wall Street Journal on Wednesday evening. The hacks were thought to include the email and social-media accounts of administration officials.
While the White House has refused to comment directly on the accusations, the report is the latest incident thought to reflect a push by Iran's hardliners to weaken or scuttle the nuclear deal the country signed with the United States and other world powers earlier this year.
As my colleague Krishnadev Calamur noted last week, Siamak Namazi, an Iranian American businessman, was detained while on a trip to the country. He joins Jason Rezaian, the Washington Post reporter, and at least two other Iranian Americans being held by the government. Others, including Iranian journalists and activists, have also been detained.
These developments dovetail with a ramping up of hostile rhetoric including, as Thomas Erdbrink at The New York Times details, the unveiling of anti-U.S. billboards in Tehran. On Tuesday, a knock-off Kentucky Fried Chicken franchise in Tehran was reportedly shuttered by local officials just days after it opened.
That same day, Ayatollah Ali Khamenei, the country's supreme leader, marked the anniversary of the 1979 takeover of the American embassy in Iran by declaring that "Death to America" remains a national motto. To the comfort of dozens, he clarified the slogan isn't targeted at America as a country, just its policies.
The slogan 'death to America' is backed by reason and wisdom; and it goes without saying that the slogan does not mean death to the American nation; this slogan means death to the U.S.'s policies, death to arrogance.
Iranian President Hassan Rouhani, who pushed for the nuclear talks and who has been touted as a moderate leader in the country, criticized the arrests and ongoing crackdown.
Let us not go and arrest one person here, another there, based on an excuse and without any reason, and then make up a case and aggrandize it, and finally say this is an infiltration movement.
As Hadi Ghaemi of the International Campaign for Human Rights in Iran told The Guardian, this recent surge in activity could weaken Rouhani ahead of parliamentary elections in February.
"I read this as an attempt," he said last week, "to undermine Rouhani's policy of jumpstarting the economy through interactions with the diaspora."