A Threat in Germany
A soccer match between Germany and the Netherlands was canceled Tuesday after a threat.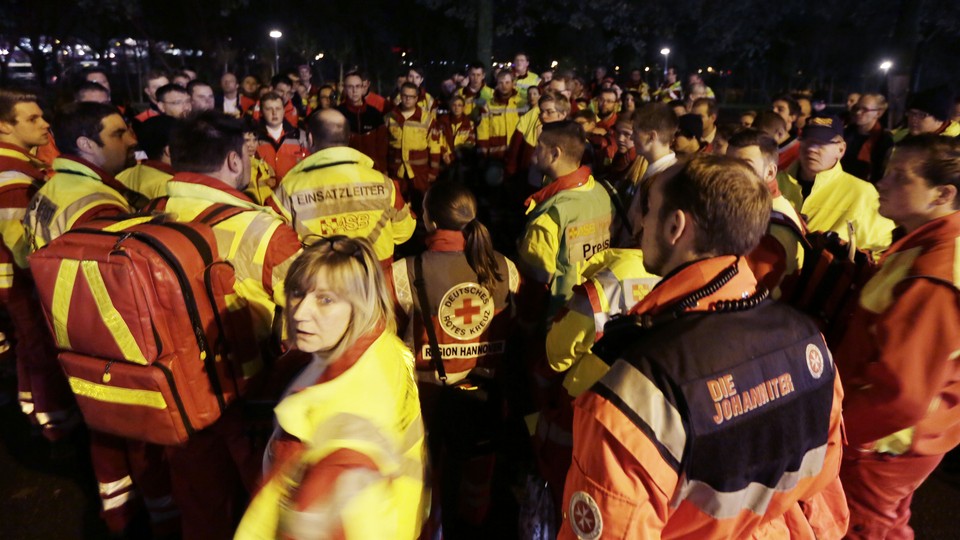 Updated on November 17 at 3:56 p.m. ET
A soccer match between Germany and the Netherlands was canceled Tuesday hours before kickoff in the city of Hanover after a bomb threat.
At a news conference, Boris Pistorius, the interior minister of Lower Saxony, said: "Contrary to reports, no explosives have been found." He added that no arrests have been made.
Deutsche Welle, the state-run German broadcaster, had previously quoted Volker Kluwe, the Hanover police chief, as saying: "There was a device intended to be detonated inside the stadium."
Kluwe also said police received "concrete information that someone was planning to set off explosives inside the stadium" about 15 minutes after the stadium's gates were opened.
German Interior Minister Thomas de Maizier said at a news conference the decision to cancel the game came after "an increase in tipoffs in the early evening" from a foreign source.
"It was an extremely tough decision to cancel the match, which was made after many pieces of information indicated a concrete threat," he said.
The cancellation comes just days after the November 13 attacks on Paris that killed 129 people. Europe has been on high alert since those attacks.
The Associated Press adds government officials, including Chancellor Angela Merkel, had planned to attend the match to show "that Germany wouldn't bow to terrorism in the wake of the Paris attacks."
We'll update this post when we learn more.