The Human Error Behind the Kunduz Hospital Strike
Almost two months after American airstrikes killed 30 people at a Doctors Without Borders facility in Afghanistan, the Pentagon has admitted the cause.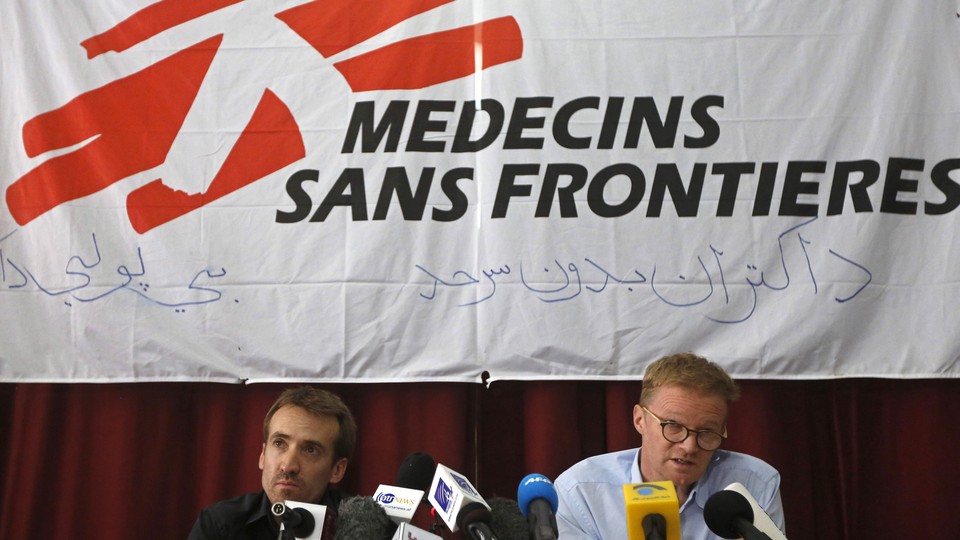 Nearly two months after American strikes killed 30 people at a Doctors Without Borders trauma hospital in Kunduz, Afghanistan, Pentagon officials said that the strikes were the result of "human error." The admission preempted the release of a military investigation into the episode, which ignited an international firestorm of criticism back in October.
General Joseph Campbell, the top commander in Afghanistan, called the events "a tragic mistake" and said that a number of servicemen involved in the strike had been relieved of duty.
The airstrikes came amid a military response to the Taliban's recapture of Kunduz, the largest territorial gain for the group since the United States invaded Afghanistan in 2001. In the days following the incident, the American narrative of the events shifted rapidly with officials describing the strikes as "collateral damage," a response to a threat against American forces, and later, the byproduct of faulty intelligence by the U.S.'s Afghan partners on the ground.
Meanwhile, Afghan officials maintained that the hospital had been harboring Taliban fighters when it was struck. Médecins Sans Frontières, as the group is also known, denied this and maintained that it had sent the GPS coordinates of its facilities to American forces prior to the events.
The Nobel Peace Prize-winning humanitarian group has characterized the episode as a "war crime" and called vigorously for an independent investigation into the airstrikes. While that separate investigation never came, the military report confirmed that the clinic had been mistaken for a Taliban-seized government building.