A Refugee's Life in the Shadow of the Eiffel Tower
Ehab Ali Naser, 23, isn't sure if he will stay in France—but he knows he won't go home to Syria until Assad is gone.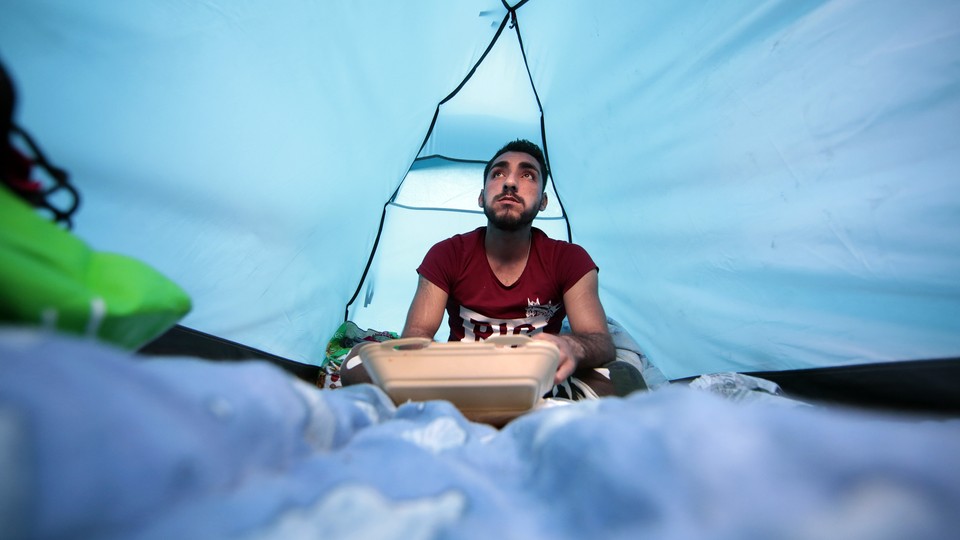 The Reuters photographer Eric Gaillard spent a day with 23-year-old Ehab Ali Naser in late September, shedding a light on the everyday experiences of a young refugee in Paris.
Naser travelled hundreds of miles from his hometown of Homs, Syria, to reach the bustling boulevard he now calls home. There, he worked at a souk, or open-air marketplace. In Paris, he's still finding his footing, living in a bright, blue tent with his few belongings.