A Drone Shot Down in Turkey
The country's military said it hasn't determined which country the drone belongs to.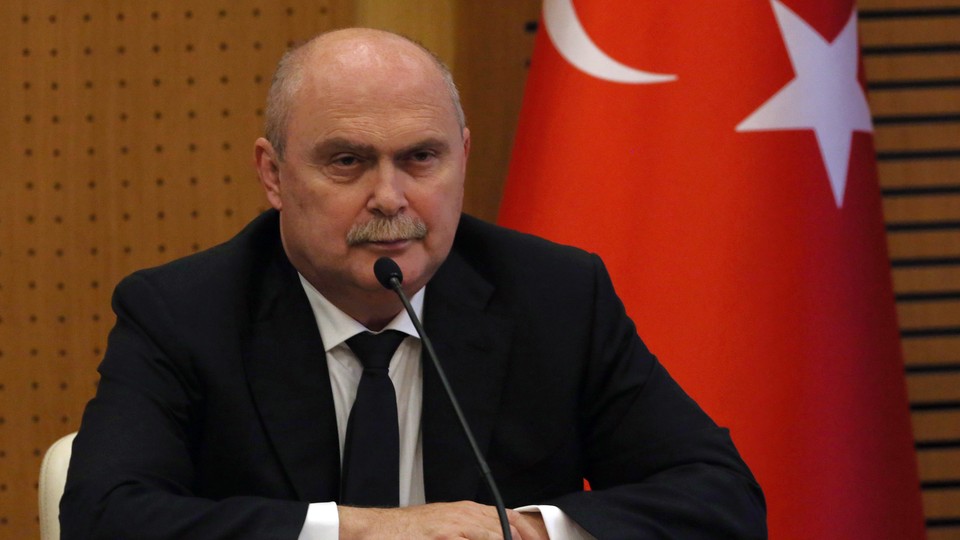 Turkish warplanes have shot down a drone belonging to an unidentified nation in Turkey's airspace after issuing three warnings to it, the country's military said.
"The aircraft, whose nationality could not be established, was downed by patrolling Turkish jets in accordance with engagement rules after it failed to heed three warnings," the Turkish General Staff said in a statement on its website.
At a press conference later Friday, Foreign Minister Feridun Sinirlioglu identified the aircraft as a drone.
Reuters, quoting an unidentified U.S. military official, reported the drone was Russian. But Russian media quoted the country's Defense Ministry as saying all Russian military planes returned to base in Syria after combat missions. Drones, the news reports said, were operating as planned.
Russia officially staged a military intervention in Syria's civil war last month on behalf of President Bashar al-Assad. Since then, it has also launched missiles from the Caspian Sea against targets inside Syria. Russia says its target is the Islamic State, but many other groups that are fighting Assad, including those backed by the West, have also been hit. Russia's intervention has raised tensions with the U.S. and its allies, who are conducting their own airstrikes in Syria against the Islamic State.
Russian warplanes have previously violated Turkish airspace, and Jens Stoltenberg, the NATO secretary-general, said those violation don't "look like an accident."