Another Saudi Airstrike, Another Wedding in Yemen Struck
A week after a Saudi attack killed 130 people, a wedding party in Sanban was reportedly hit.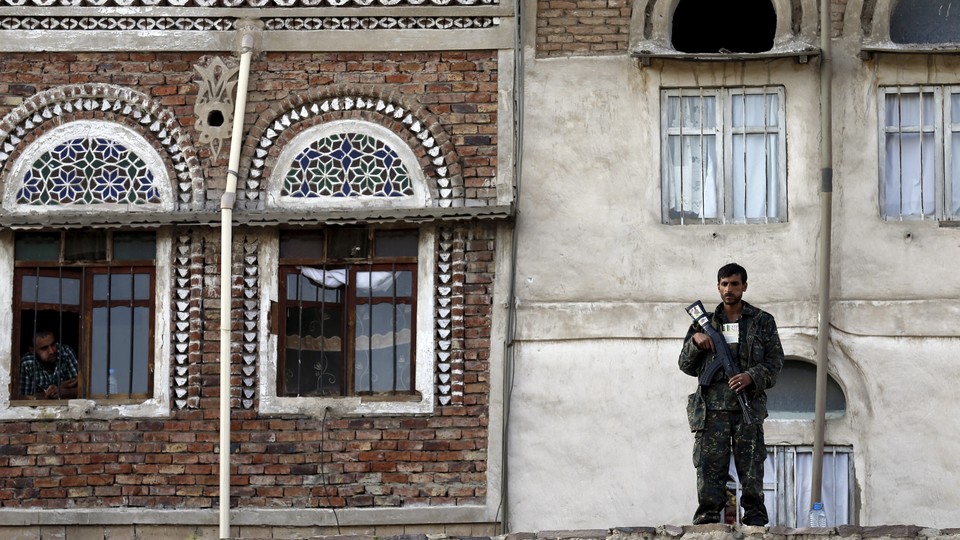 A little more than one week after a Saudi airstrike hit a wedding party in Taiz, Yemen, killing over 130 people, there are multiple reports that another wedding party has been struck in the country.
The attack, which occurred in the village of Sanban—a town in the south being held by Iran-backed Houthi rebels—killed as many as 30 people by some estimates. (Other reports put the death toll lower.) Saudi officials have denied responsibility for this incident as well as the one last week.
While reliable information remains difficult to pin down in the ongoing conflict, a recent UN report estimates that more than 5,000 people have been killed in the six-month civil war. More than half of the dead are thought to be civilians. Last week, an effort to initiate an independent investigation into possible war crimes in the Yemen conflict was stymied at the United Nations by Saudi Arabia with the help of the United States and other coalition partners.
According to CNN, this is the fourth time a wedding has been targeted by airstrikes in the past two months.