Slovenia: The New, Tiny Pathway to Western Europe
After Hungary sealed its border with Croatia, thousands of refugees are being diverted to the Massachusetts-sized Alpine country.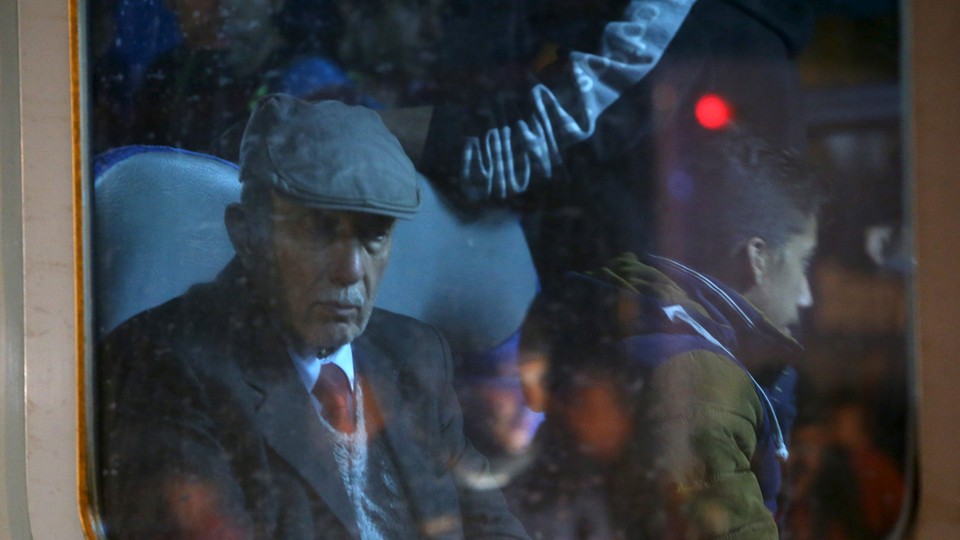 Hungary, as promised and despite objections, sealed its border with Croatia at midnight on Saturday, diverting the stream of refugees heading through the country.
Much can and has been said about Hungary and its policies toward migrants, its inflammatory rhetoric, and populist blather, but for someone seeking refuge in Western Europe, Hungary's de facto suspension of the European Union's passport-free Schengen agreement doesn't matter. Slovenia matters.
On Saturday, 5,000 people poured into the tiny country after being forced west, extending an already brutal journey for refugees seeking passage to Austria, Germany, or elsewhere. Slovenian Prime Minister Miro Cerar announced he would dispatch the army to aid police in dealing with the sudden influx.
"We are going to focus even more on safety and security and order so our country can function normally," Cerar said. "If destination countries begin adopting stricter measures at the border, Slovenia will follow suit."
One key difference between Slovenia's approach and that of Hungary, which saw nearly 400,000 people pass through it this year, is that it will be registering the refugees. Government officials say they can only allow 2,500 people to enter each day and won't accept new arrivals until the previous ones leave. This could mean long waits for thousands in nearby Croatia and Serbia.
"We have been in cold since 2 in the morning in Serbia," one Iraqi refugee told the AP.  "We were sitting in the street. Very cold. Inshallah, I am going to Germany."
With winter approaching and countries bargaining to clamp down on the flow of refugees, the pace of migration may quicken before it slows. The same goes for the tragedies as well. On Saturday, twelve people, including four children and an infant, drowned off the coast of Turkey while trying to reach Lesbos in Greece.