Jerusalem on High Alert
Three Israelis were killed and 20 others were wounded in multiple attacks in Israel and across Jerusalem.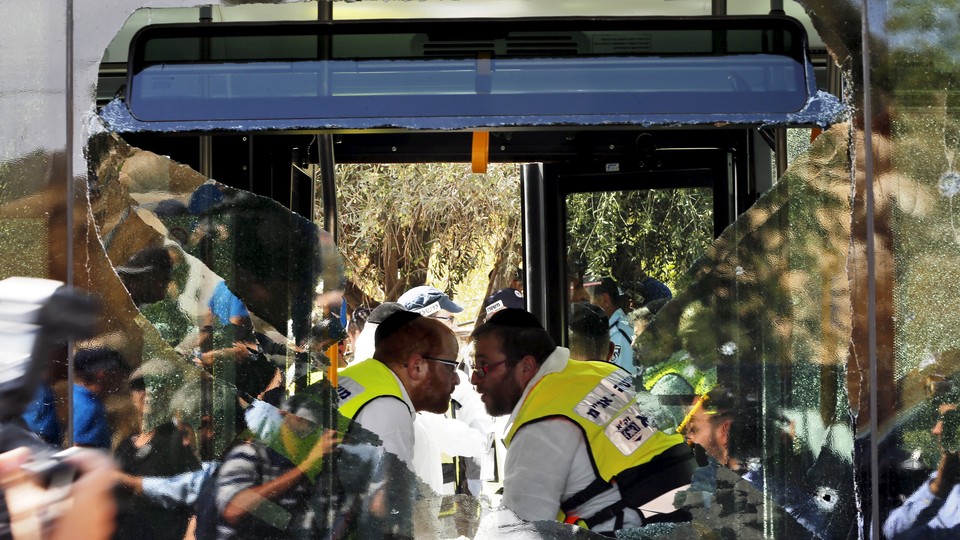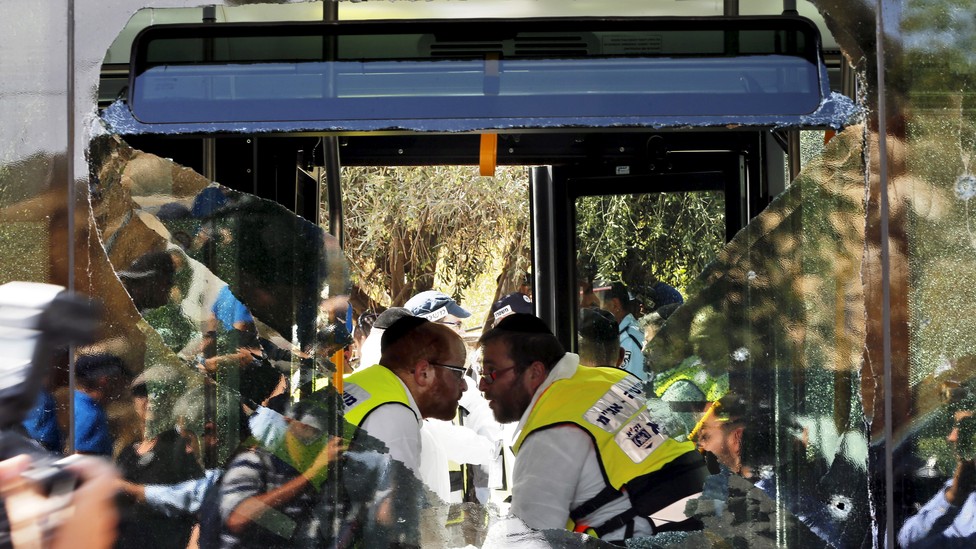 The ongoing spike in violence across Jerusalem and Israel reached a new peak on Tuesday as multiple attacks killed three Israelis and wounded dozens of others.
Two of the attacks in Jerusalem took place within minutes of each other—one in which two Palestinian men boarded a bus in Jerusalem armed with a gun and knife and killed two people and wounded several others. Not far away, another Palestinian attacker drove his company van into a bus stop, killing one person and wounding others, before exiting the van and attempting to stab the victims. Two of the three attackers were fatally shot.
Elsewhere, two attackers wounded five people with knives in separate attacks in Ra'anana, a small city in central Israel. As surreal things go, according to Haaretz, an Israeli man was stabbed and lightly wounded in a revenge attack by another Israeli man who mistook him for an Arab.
The U.S. State Department, in a statement, said it condemned the "terrorist attacks against Israeli civilians."
"We mourn any loss of innocent life, Israeli or Palestinian," the statement said. "We continue to stress the importance of condemning violence and combating incitement."
The statement added that the U.S. was "deeply concerned about [the] escalating tensions."
As we noted last week, this recent wave of violence speaks to the likelihood that a third Palestinian uprising may already be underway. In addition to a number of riots and deadly confrontations between Israeli police and Palestinian protestors, there have been at least 20 attacks in the past two weeks, which have killed seven people. The Israeli army has also been dispatched to stem revenge attacks by West Bank settlers against Palestinians.
On Tuesday afternoon, Israeli Prime Minister Benjamin Netanyahu convened an emergency cabinet meeting to discuss implementing anti-terrorism measures that could include calling up reserves to support Israeli police and closing predominantly Arab neighborhoods in East Jerusalem, from where the majority of Tuesday's attacks reportedly emanated.