European Refugee Crisis: A 'Systematic' Violation of Human Rights
The UN says the Czech Republic's measures to deter migrants and refugees appear to be an integral part of government policy.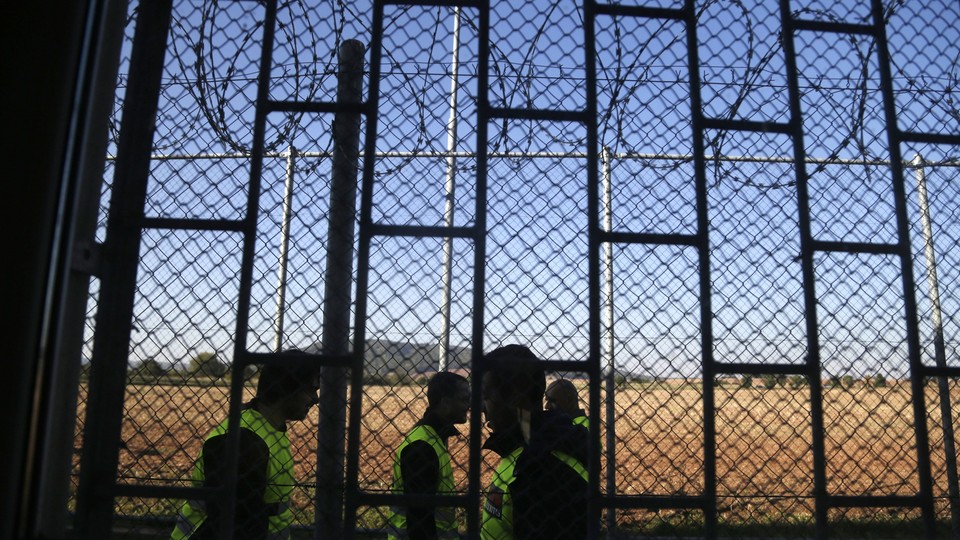 The UN human-rights commissioner has accused the Czech Republic of a systematic violation of the human rights of migrants and refugees in order to deter them from coming to the country.
Measures cited by Zeid Ra'ad Al Hussein include strip-searching migrants and refugees in order to confiscate money that is then used to pay for their detention, which can last up to 90 days.
"According to credible reports from various sources, the violations of the human rights of migrants are neither isolated nor coincidental, but systematic: They appear to be an integral part of a policy by the Czech Government designed to deter migrants and refugees from entering the country or staying there," Zeid said in a statement issued in Geneva.
Many migrants and refugees are fleeing the civil war in Syria and unrest elsewhere, and are making their way to safety in Europe. Their preferred destination is Germany, which has opened its doors to those fleeing the conflict in Syria. But to get there, the migrants and refugees must first traverse Central European states, many of which have adopted policies, including border closures, that restrict the new arrivals.
In his statement, Zeid noted these restrictions, and added, "the Czech Republic is unique in routinely subjecting these migrants and refugees to detention for 40 days, and reportedly sometimes even longer—up to 90 days—in conditions which have been described as degrading."
He also expressed concern about the Czech detention facilities where the migrants and refugees are being held, particularly Bìlá-Jezovqá—a facility that Robert Pelikán, the Czech justice minister, said was "worse than a prison." Pelikán has also criticized the detention of the migrants and refugees for up to 90 days.
Zeid noted those migrants and refugees who have challenged their detention in court have prevailed, but most aren't in a position to go to court either because they lack information about their right to free legal aid or because civil-society groups that work with them are given restricted access at some detention facilities.
The center-left Czech government's practices have been criticized by its own ombudsman, Anna Šabatová, who in a report this month noted that the treatment of children at the detention centers violated the Convention on the Rights of the Child.
Zeid's statement also said refugees and migrants were strip-searched by the authorities looking to confiscate money in order to pay the approximately $10 per day each person is charged for his or her detention. It said there were no clear legal grounds for such a step.
"The fact that people are being forced to pay for their own detention is particularly reprehensible," Zeid said.
The UN commissioner for human rights also criticized President Miloš Zeman's remarks about Muslims and the "Against Immigration" public petition started by Václav Klaus, the former Czech president.
Zeman has said the newcomers will impose Shariah law in the Czech Republic. Last week, he was quoted as saying: "We will lose women's beauty because they will be covered head to toe in burqas, with only a fabric net over the face."
His spokesman rejected Zeid's criticism, telling Reuters: "The president has long warned of the threat of Islamic fundamentalism. He stands by his opinion and he will not change it under pressure from abroad."