Wunderbar: The Proficiency of German McDonald's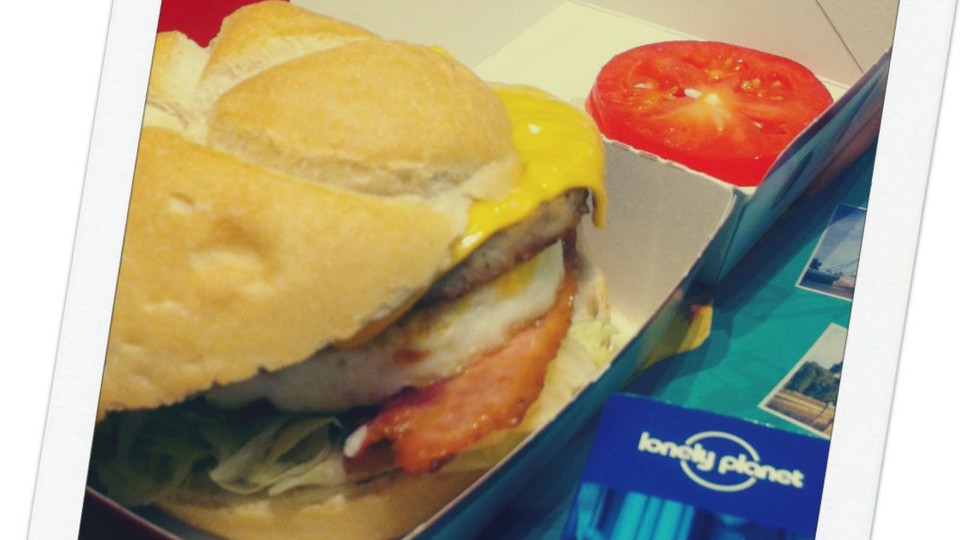 Editor's Note:
This article previously appeared in a different format as part of The Atlantic's Notes section, retired in 2021.
On Friday, news broke that McDonald's in Germany would feature the franchise's first-ever organic burger for a limited time. This is something that even Shake Shack, Five Guys, and most other venerated high-brow burger chains have yet to do.
But even before the "McB" becomes a momentary reality in one of McDonald's biggest markets, it seems worthwhile to point just how impressive the Golden Arches are in Deutschland. As I started to make my case with colleagues today, Matt Ford suggested McDonald's offerings in France deserve credit. Meanwhile Olga praised Luxembourg's outposts, which boast "fried balls of molten chocolate" on their menus. I'll let them make their own cases, but here's mine for Germany.
First, I urge you to look above. Pictured is a McCountry breakfast sandwich from a McDonald's in Berlin. Contained in this glorious concoction: egg, cheese, sausage, bacon, and lettuce, all with a spicy Hollandaise sauce on a toasted roll.
Did I mention tomato? Look at that tomato. (Ignore the Lonely Planet. I'm embarrassed enough about that, okay?) Many rightly lament the state of the corporate tomato, but forget an heirloom; this tomato is a treasure.
Imagine all this made-to-order and served in under four minutes. And it was incredible. Whenever German diet meets German efficiency, it's good to bring an appetite. I ate this sandwich three years ago and I think about it at least once a month.