The Best Reads on Worst-Case Scenarios
A reading list of horrific realities, from those who have imagined the bleakest outcomes and those who have borne witness to the unimaginable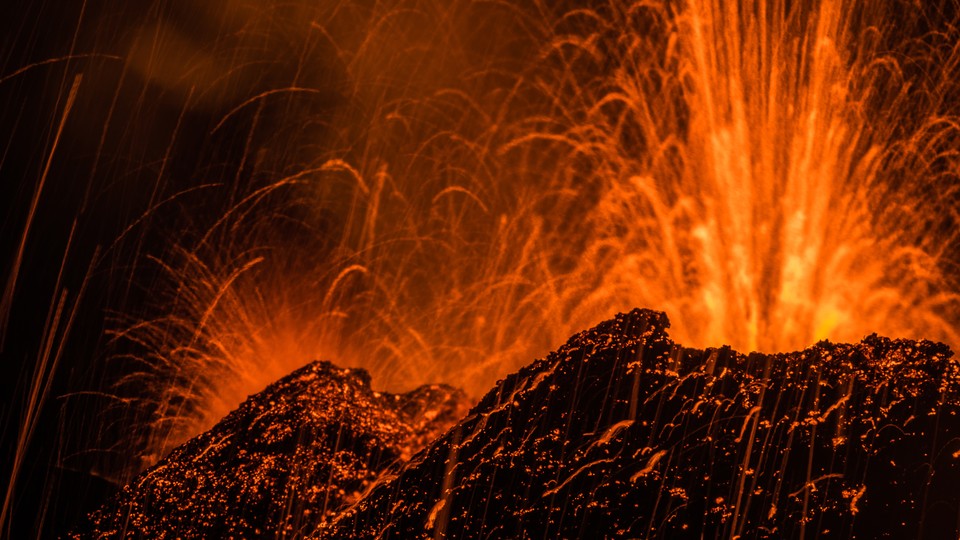 It's not just rubbernecking and fear-mongering. The most compelling works of disaster writing serve the critical function of contextualizing real risks.
They include horrific versions of the future and descriptions of catastrophes that have come to pass. These are stories that contain deep truths about what it means to survive, which is to say: what it means to be human.
Here is a small sampling of some of the most impressive works of writing and reporting about some of the worst natural disasters in human history—tales of both large scale calamities and personal peril, past and potential.
* * *
"The Sixth Extinction?" New Yorker, 2009 / Elizabeth Kolbert
Of the many species that have existed on earth—estimates run as high as fifty billion—more than 99 percent have disappeared. In the light of this, it is sometimes joked that all of life today amounts to little more than a rounding error.

Records of the missing can be found everywhere in the world, often in forms that are difficult to overlook. And yet extinction has been a much contested concept. Throughout the 18th century, even as extraordinary fossils were being unearthed and put on exhibit, the prevailing view was that species were fixed, created by God for all eternity. If the bones of a strange creature were found, it must mean that that creature was out there somewhere.

...

Once a mass extinction occurs, it takes millions of years for life to recover, and when it does it generally has a new cast of characters; following the end-Cretaceous event, mammals rose up (or crept out) to replace the departed dinosaurs. In this way, mass extinctions, though missing from the original theory of evolution, have played a determining role in evolution's course; as Richard Leakey has put it, such events "restructure the biosphere" and so "create the pattern of life." It is now generally agreed among biologists that another mass extinction is under way. Though it's difficult to put a precise figure on the losses, it is estimated that, if current trends continue, by the end of this century as many as half of earth's species will be gone.
* * *
"Krakatoa," Harper Perennial, 2003 / Simon Winchester
It is a volcano that absolutely and very visibly refuses to die. It is a volcano that seems to me to possess a wonderfully seductive combination of qualities, being beautiful and dangerous, unpredictable and unforgettable. And more: Though what happened in its former life was unutterably dreadful, the realities of geology, seismicity, and the peculiar tectonics of Java and Sumatra will make sure that what occurred back then will without a doubt one day repeat itself, and in precisely the same way.

No one can be sure exactly when. Probably it will be very many years—many years, that is, before anything will befall the world that could possibly be as terrible as what took place during the historic paroxysmal moment that reached its extraordinary climax at exactly two minutes past ten on the morning of Monday, August 27, 1883.

...

The island of Krakatoa, meanwhile, had in essence disappeared. Six cubic miles of rock had been blasted out of existence, had been turned into pumice and ash and uncountable billions of particles of dust... That last great detonation at two minutes past ten on that Monday morning had blown the island apart, and sent most of it to kingdom come.
Story continues below
---
In Photos: The Disasters That Weren't
---
* * *
"The Really Big One," New Yorker, 2015 / Kathryn Schulz
When the next very big earthquake hits, the northwest edge of the continent, from California to Canada and the continental shelf to the Cascades, will drop by as much as six feet and rebound thirty to a hundred feet to the west—losing, within minutes, all the elevation and compression it has gained over centuries. Some of that shift will take place beneath the ocean, displacing a colossal quantity of seawater. (Watch what your fingertips do when you flatten your hand.) The water will surge upward into a huge hill, then promptly collapse. One side will rush west, toward Japan. The other side will rush east, in a 700-mile liquid wall that will reach the Northwest coast, on average, 15 minutes after the earthquake begins. By the time the shaking has ceased and the tsunami has receded, the region will be unrecognizable. Kenneth Murphy, who directs FEMA's Region X, the division responsible for Oregon, Washington, Idaho, and Alaska, says, "Our operating assumption is that everything west of Interstate 5 will be toast."

* * *
"The Calm Before the Storm," Texas Monthly, 2015 / Robert Draper
Today a trinity of demons haunts Galveston. One is the specter of its own lost grandeur, visible in all directions. Then there is the relentless ambition of the big city fifty miles up the causeway that gradually stole its greatness, until one day the smaller city found itself consigned to the lesser status of tourist playground for Houston and the rest of Texas. The third malevolent force is, of course, nature.

Galvestonians have always weathered storms with minimal fanfare—an enduring legacy, perhaps, of the trauma inflicted in 1900. "People were devastated psychologically," said attorney and former Galveston district judge Susan Criss, a BOI who knew survivors of that tragedy. "Imagine walking out of your house and seeing your friends lying dead everywhere. How do you get over that? They just didn't talk about it."
* * *
"Fire Season," New Yorker, 1989 / Joan Didion
Anyone who has spent fire season in Los Angeles knows some of its special language—knows, for example, the difference between a fire that has been "controlled" and a fire that has so far been merely "contained" (a "contained" fire has been surrounded, usually by a trench half as wide as the brush is high, but is still burning out of control within this line and may well jump it), knows the difference between "full" and "partial" control ("partial" control means, if the wind changes, no control at all), knows about "backfiring" and about "making the stand" and about the difference between a Red Flag Alert (there will probably be a fire today) and a Red Flag Warning (there will probably be a Red Flag Alert within three days).

Still, "burn index" was new to me, and one of the headquarters foresters, Paul Rippens, tried that morning to explain it. ... A week or so later, 3,700 acres burned in the hills west of the Antelope Valley. The flames reached 60 feet. The wind was gusting at 40 miles an hour. There were 250 firefighters on the ground, and they evacuated 1,500 residents, one of whom returned to find her house gone but managed to recover, according to The Los Angeles Times, "an undamaged American flag and a porcelain Nativity set handmade by her mother."
* * *
"Is New Orleans safe?" The New York Times, 2015 / John M. Barry
For New Orleans, which has always depended on the kindness of strangers, to feel smug about 100-year protection is foolish; for New York, with its immense value, to aim for 100-year protection is ludicrous. At landfall, Katrina had a 400-year storm surge; Sandy, depending on locality, had a 200- to 500-year surge.

The Netherlands protects cities against a 10,000-year storm; that is not affordable on the Gulf of Mexico and the East Coast, which face significantly stronger storms than the Dutch. But a standard higher than 100-year is. The minimum should be 500-year protection.

That is certainly attainable in New York, given its resources. Is it in New Orleans?
* * *
"As Freezing Persons Recollect the Snow—First Chill—Then Stupor—Then the Letting Go," Outside, 2004 / Peter Stark
You lie still. There's a dead silence in the forest, broken by the pumping of blood in your ears. Your ankle is throbbing with pain and you've hit your head. You've also lost your hat and a glove. Scratchy snow is packed down your shirt. Meltwater trickles down your neck and spine, joined soon by a thin line of blood from a small cut on your head.

This situation, you realize with an immediate sense of panic, is serious. Scrambling to rise, you collapse in pain, your ankle crumpling beneath you.

As you sink back into the snow, shaken, your heat begins to drain away at an alarming rate, your head alone accounting for 50 percent of the loss. The pain of the cold soon pierces your ears so sharply that you root about in the snow until you find your hat and mash it back onto your head.
* * *
"Frisco Doomed," The Guthrie Daily Leader, 1906
The proud city of San Francisco is doomed. Another earthquake shock occurred at 2:30. This put the finish to terror. People fled helter skelter. The bay swarms with boats ... The run on the banks was awful. The First National Bank collapsed as 1,500 people were inside the doors clamoring for their money.

The death list will run far into the thousands. Shocks continue at intervals. The chief thought is now safety. The flames can not be checked and the whole city is doomed to total destruction.
* * *
[UPDATED] Thanks to those who have written with recommendations. Among them are: "A Sea Story" (William Langewiesche / The Atlantic), A Paradise Built in Hell: The Extraordinary Communities That Arise in Disaster (Rebecca Solnit / Penguin Books), Isaac's Storm: A Man, a Time, and the Deadliest Hurricane in History (Erik Larson / Vintage Books USA), Curse of the Narrows: The Halifax Disaster of 1917 (Laura MacDonald / Walker & Company), and The Perfect Storm: A True Story of Men Against the Sea (Sebastian Junger / W.W. Norton).
Which other must-reads did I miss? If you'd like, send suggestions to hello@theatlantic.com, and we'll keep updating this reading list.
---