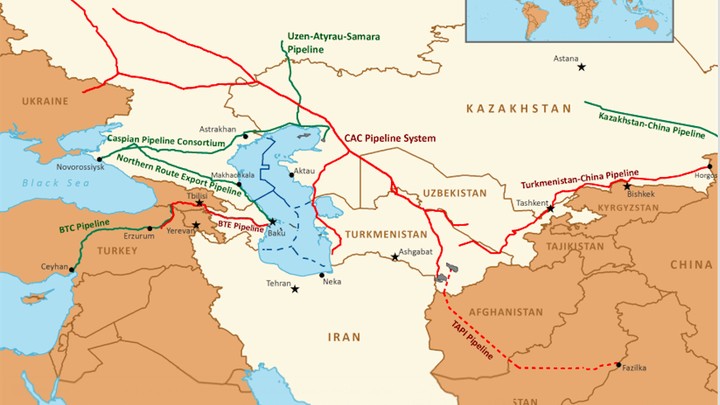 Over the past month, I've quoted responses from around the world, pro and con, about the Joint Comprehensive Plan of Action on Iran, a.k.a. "the deal." You can find a compendium of previous Iran-related items here.
In honor of the new month, and of The Atlantic's new Notes feature, I'm shifting the reader-mail part of this discussion to the Notes section. You can find the opening installment here. Subsequent discussions will be linked and collated there, using a new Notes-specific threading feature.
What's that map doing at the top of this post? It show oil-pipeline routes in and out of Central Asia, and suggests why the reintegration of Iran into the world economic system could have surprisingly profound effects. That's the subject of the first reader-message included in that Notes dispatch.
We want to hear what you think about this article. Submit a letter to the editor or write to letters@theatlantic.com.
James Fallows
is a staff writer at
The Atlantic
and has written for the magazine since the late 1970s. He has reported extensively from outside the United States and once worked as President Jimmy Carter's chief speechwriter. He and his wife,
Deborah Fallows
, are the authors of the 2018 book
Our Towns: A 100,000-Mile Journey Into the Heart of America
, which was a national best seller and is the basis of a forthcoming HBO documentary.