Shipping-Container Movie Theaters: The Latest Sign of Russian Nationalism
"Patriotic" cinemas will soon crop up across the country.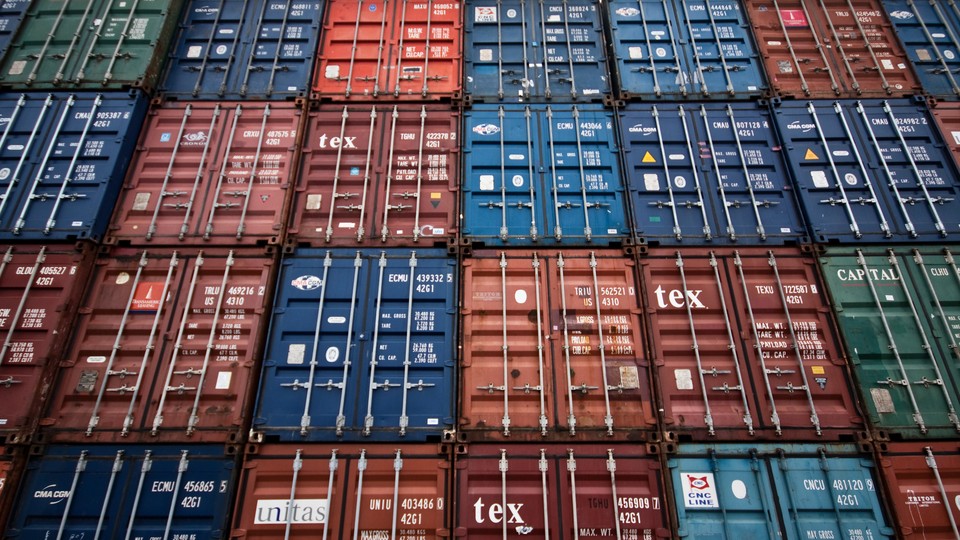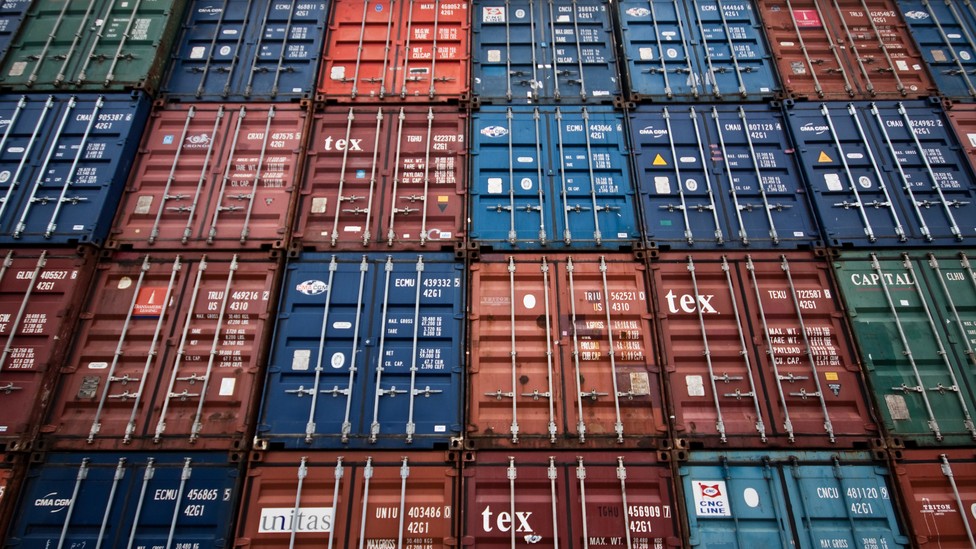 One of Russia's film companies has embarked on a rather curious project: a chain of budget, five-screen movie theaters in several small towns—made out of shipping containers.
One hundred of these shipping-container cinemas will be deployed around the country over the next year, at a low cost that will allow the company, Teterin Films, to sell tickets for two and a half times less than typical prices.
According to The Moscow Times, the new theaters will offer a limited number of foreign movies, but will be aimed at supporting the Russian film industry and bringing the big-screen experience to far-flung places. Oleg Teterin, the company's director, told the Russian paper that a third of the Russian population doesn't have access to movie theaters: At the end of last year, the country had 3,787 screens, compared to 39,956 screens in the United States.
The repurposing of shipping containers is hardly new—they've been turned into everything from compact homes, to coffeeshops, to hospitals. But as The Hollywood Reporter noted, this story may be more complex than a case of cinematic ingenuity:
A Russian movie company has announced plans to set up a chain of "patriotic" cinemas in small cities to challenge Hollywood's hold on the country's distribution networks ... This is already the third "patriotic" project revealed in Russia in recent months, riding the wave of nationalism against the backdrop of worsening relations with the West.
Ian Evtushenko, a Russian journalist, told me that The Hollywood Reporter's interpretation of the news rang true to him. "There is a trend in support of patriotic businesses," he said. "T-shirts with Putin, national fast-food chains of Mikhalkov, and so on. So this is just a part of the bigger picture."
Evtushenko was referring to Nikita Mikhalkov, one of Russia's best known filmmakers, who sent a letter earlier this year to Russian President Vladimir Putin requesting state sponsorship for a series of restaurants. The government decided to support the "Let's Eat at Home" proposal; the fast-food chain is intended to reduce dependence on imports like McDonald's, which first came to the Soviet Union in 1990.
Even though Russia has the eighth-largest film market in the world, the domestic film industry is no match for Hollywood and accounts for just 18 percent of the national box office, The Moscow Times reported in 2014. The paper added that the price tag for one Hollywood blockbuster is roughly the amount that the Russian film industry spends annually on its releases.
Teterin's shipping-container project may be an attempt to bolster Russian cinema, but as The Moscow Times warned last year, the danger is "the rise of propagandist cinema funded for ideological correctness, not artistic quality or commercial prospects."
What does Putin make of all this? In 2013, he said that the Kremlin is interested in films that "meet the strategic goals of the country … and promote a healthy lifestyle, patriotism, spirituality, kindness, and responsibility."