Orbital View: Bahamian Blue
Editor's Note:
This article previously appeared in a different format as part of The Atlantic's Notes section, retired in 2021.
Human beings are pretty well-traveled in the solar system. Well, at least their machines are. As Alan pointed out yesterday, spacecraft launched by NASA, the European Space Agency, and others are currently dispatching from various celestial bodies, from planets to comets.
Still, there's no place like home, with its blue waters. Here's a cool shot of the Bahamas, taken by Scott Kelly from the International Space Station earlier this summer: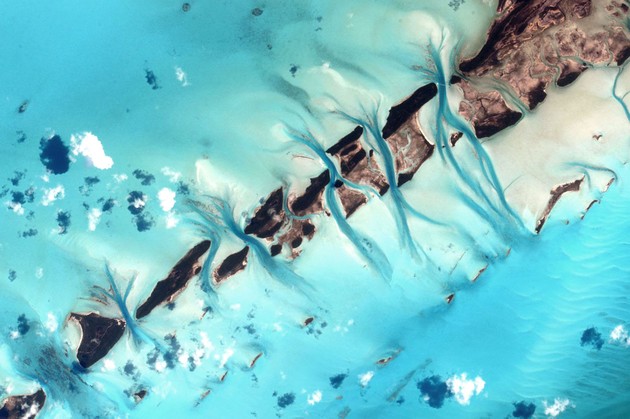 For a bigger version, and more photos, including an incredible one of New York City, go to Alan's gallery.