Only '4 or 5' U.S.-Trained Fighters Remain in Fight Against ISIS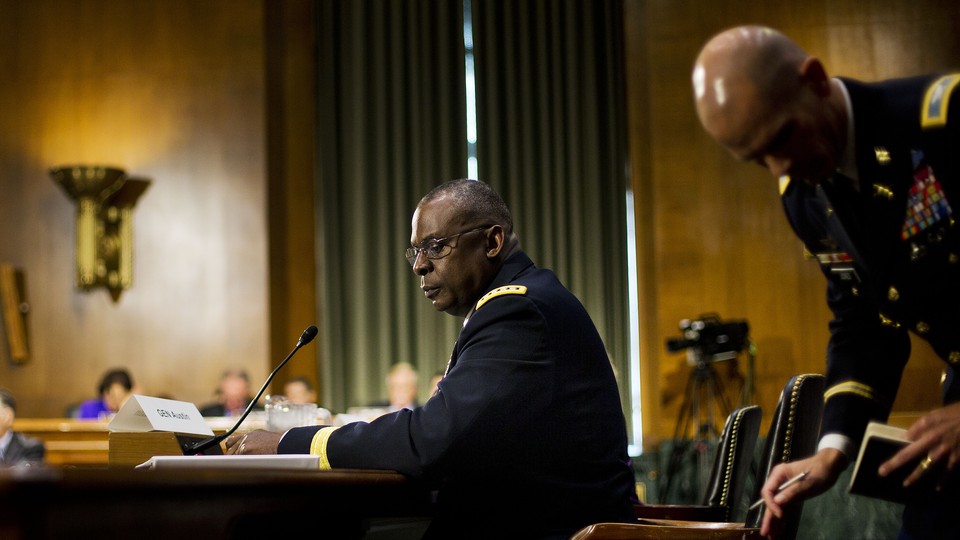 Editor's Note:
This article previously appeared in a different format as part of The Atlantic's Notes section, retired in 2021.
What has the $500 million U.S. program to train fighters against ISIS produced? The goal was 5,400 per year. General Lloyd Austin, commander of CENTCOM, spoke to the Senate Armed Forces Committee Wednesday morning and offered an update. And so far?
"We're talking four or five," Austin said.
His answer, as one might imagine, didn't go over well.
Senator Kelly Ayotte replied, "That's a joke." Senator Claire McCaskill complained that military was seeking more funding for training when the total number of fighters they'd produced so far could be counted on toes and fingers. Senator John McCain, the chair, was also unhappy. The good news is that U.S. forces trained more like 60 fighters; the bad news is the rest were killed or put down their weapons.
Still, Austin tried to put a happy face on things:
Gen. Lloyd Austin: "We have the finest troops in the world. They will figure out a way to get the job done."

— Tim Mak (@timkmak) September 16, 2015
But the pace of training so far isn't encouraging, nor is the experience of Iraq, where the American-trained army fled or deserted, sometimes switching sides, in the face of the ISIS war machine.
It's not a fun trip to Capitol Hill for Austin. As my colleague Krishnadev pointed out this morning, senators are also concerned about reports that the military whitewashed intelligence reports to make it seem like the fight against ISIS was going better than it was. Austin vowed to "take the appropriate action" once an investigation was completed.