The Poems of Jihadists
A selection of militant verse on the web, from Chechnya to Syria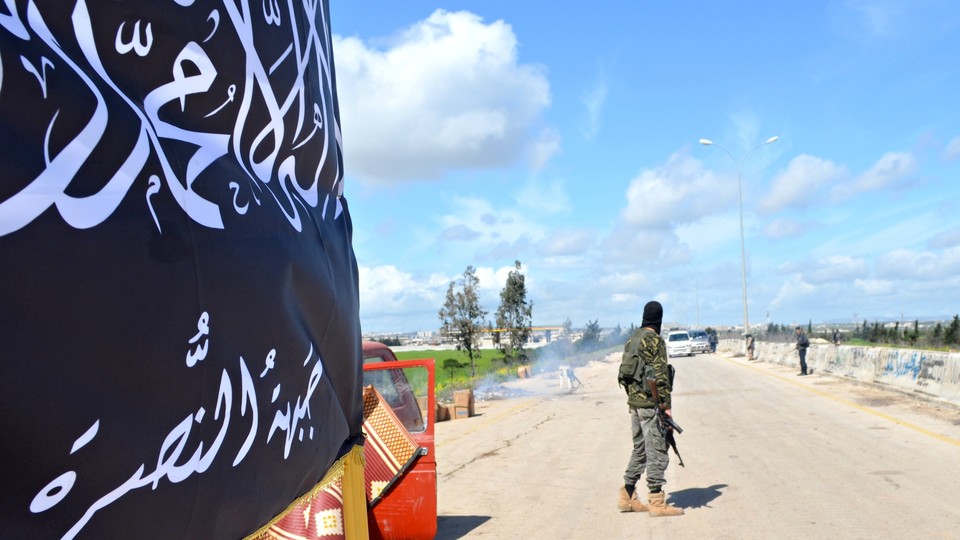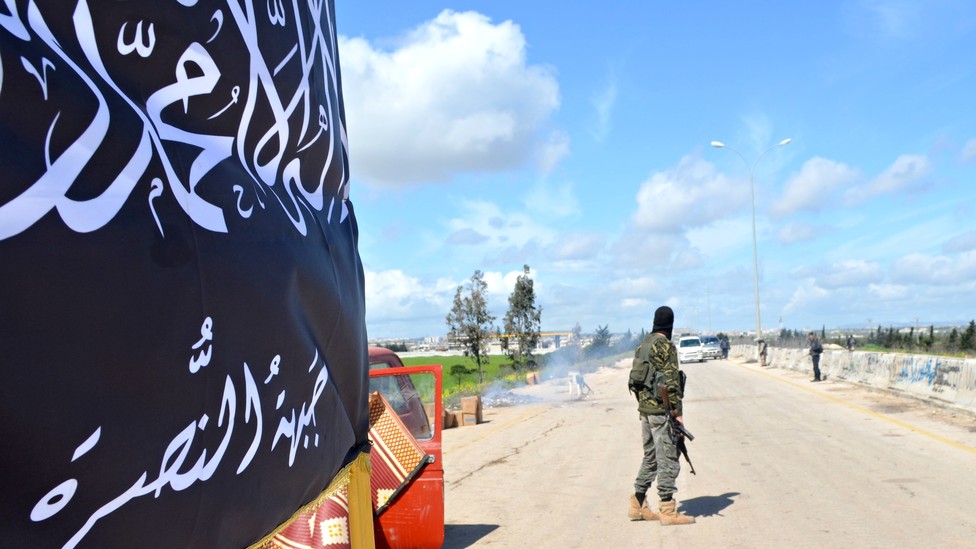 When North Caucasus militants began to arrive in Syria in 2012, they brought with them a surprising cultural tradition: jihadi poetry. Via websites and social media, Russian-speaking militants share new poems about Syria, as well as older "classics" about the insurgency in the North Caucasus.
Writing poetry may sound like an odd pastime for Islamist militants, but in many cases the poems are a unique vehicle for their authors to express emotions and opinions—like grief, sadness, and frustration—that might otherwise be taboo within the rigid ideology of Islamic State and other militant groups in Syria.
The poems also help shape worldviews. While the older works focus on the domestic insurgency against Russian forces in the North Caucasus, the newer Syria poems situate their readers within the wider world of perceived global jihad.
Poems written by women—mostly the wives or widows of militants—usually share personal experiences and emotions about having one's husband join a militant group, and about how to cope when he is killed.
A work signed Umm Mohammad, "The Wife of a Martyr," dated August 7 and shared on the ISIS-run Wives Of Martyrs VKontakte group, expresses the raw grief and sense of depression the author feels a year after the loss of her husband. She talks openly about her struggle to keep up appearances:
Well, a year has passed by quietly.
But to my heart it seems but a day.
I live among people, I timidly
Try to be like everyone else.
In a controversial, maybe even shocking, line, Umm Mohammad suggests that God shakes up people's lives and causes pain for no reason, just as he changes the weather or the seasons:
I think as I look into the sky
That Allah changes everything in a moment…
And just as He changes time
He changes people's fates
Today was lively and cheerful
And tomorrow the world abandoned you.
ISIS widows are supposed to mourn for a set period of time—and then move on and marry another militant. So it is surprising that Umm Mohammad is willing to admit that she cannot do that:
A year has passed, time is changing
But my heart will not change.
You will live in it for a long time.
Until my death.
A large subsection of men's poetry deals with the issue of "sofa warriors"—men who talk about "jihad" in Syria on social media but who do not join ISIS or any other militant group. "Ahlu Internet (People of the Internet)," a poem widely shared on VKontakte, rails against such individuals:
O, evil Facebook warriors,
Soldiers of the Whatsapp army,
O ye deputy sheikhs of Google,
You run in a vicious circle
Clicking on the top right corner.
Another poem, shared on August 11 by someone calling himself Djundullah al-Ingushi, asks a "sofa warrior" why he is not "striving for jihad":
Well, why? Why aren't you thirsting to fight?
Maybe you're scared? But Allah is with you!
… Many dream of jihad, bathed in prayer in tears!
The theme of the "sofa warrior" and the calls for "real Muslims" to stand up and wage jihad are not new ideas in Russian jihadi poetry. Earlier poems penned by militants in the North Caucasus also expressed anger and disdain at those who sit at home instead of fighting the "Russian devils." These older poems link "jihad" with Chechen national pride.
A poem shared on August 22 expresses the fear and anger of a Chechen militant in one of the "filtration camps" set up by Russian forces during the first and second Chechen wars. A half-dead militant is confronted by a Russian soldier:
Hey Chechen, your fight is over
Look, you're pathetic, barely alive,
Your dashing look is faded
Here I am your lord and master!
These messages contrast with those found in more recent poems attributed to militants in Syria, which argue that North Caucasians need to fight to stop the suffering of Muslims not just in their home country but worldwide.
Both the older poems and the newer Syria poems describe an idealized North Caucasus masculinity, as this work by Asadullah Abu Zakaria of the Caucasus Emirate militant group in Kabardino-Balkaria shows:
Women are going to fight the enemy,
While the cowards sit at home!
We want to cry, but there are no more tears.
O, where are you, men of the Caucasus!!!?
North Caucasus "jihadi poets" often write verse praising militant leaders. A poem written in 2013 by Akhmad Daghestansky, the nom de guerre (and nom de plume) of a Caucasus Emirate militant in prison in Russia, praises his then-leader, Dokku Abu Usman (Dokku Umarov), with such down-home compliments as the "shepherd of the Emirate" and a "true brother."
Daghestansky also wrote a two-part poem praising al-Qaeda leader Osama bin Laden (who was himself a poet) but says he is content to have "lived in the epoch of the Warrior Osama" even if he is physically in Russia.
The new generation of Syria poets also lauds militant leaders, especially ISIS leader Abu Bakr al-Baghdadi, but they describe themselves as part of Baghdadi's world rather than just living in his era.
The author of "Islamic State," a newer poem shared on August 26, names Baghdadi alongside ethnic Chechen militants like Umar Shishani (born Tarkhan Batirashvili), ISIS's military commander, suggesting that North Caucasians have become active players on the stage of global jihad:
Baghdadi is not a humble "shepherd" like Daghestansky's Umarov, but the "Emir of the believers."
And to underscore his message that Chechens have moved beyond the backwater of the North Caucasus insurgency, the poet promises that he and his comrades will celebrate the Feast of the Sacrifice on Mount Arafat, a reference to the tradition of traveling to the hill east of Mecca on the first day of the major Islamic holiday of Eid al-Adha.
---
This post appears courtesy of Radio Free Europe/Radio Liberty.