ISIS's Foreign Fighters: Maxime, Peter, and Emilie
The State and Treasury Departments announced sanctions against 30 individuals and groups from around the world for supporting and financing the terror group.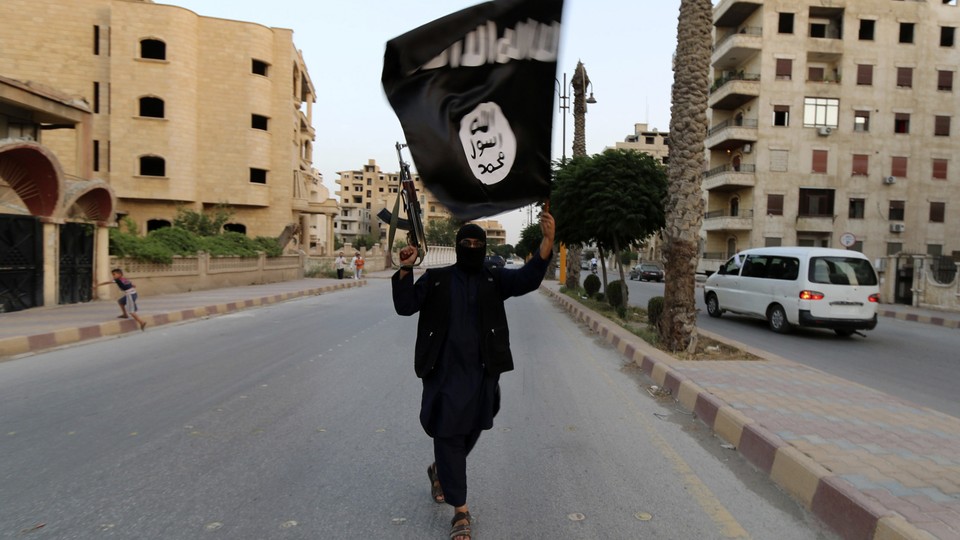 The Treasury and State Departments announced Tuesday the designations of 30 individuals and groups for sanctions. The list includes "terrorists and those providing support to terrorists or acts of terrorism," all accused of operating at the behest of ISIS.
If anything relating to the terrorist group still has the capacity to surprise, it would be the diversity on the two lists. Individuals who were sanctioned on Tuesday hail from places like Algeria, Libya, Morocco, and Tunisia, but also France, the United Kingdom, Russia, and Indonesia. Some of those named include Sally Jones, a British national who is accused of recruiting women to join ISIS and conduct attacks within the United Kingdom, as well as Maxime Hauchard, Emilie Konig, and Peter Cherif, three French nationals all accused of traveling to Syria to fight with ISIS.
One senior administration official commented that the actions announced Tuesday "highlight the truly global nature of the threat." However, the selection and timing of the designations also carry a strategic import. With the United Nations in session, the United States is working to fortify a global anti-ISIS coalition.
According to administration officials, the announcements precede both the United Nations's naming of individuals and groups for sanctions as well as the Leaders' Summit on Countering ISIL and Violent Extremism, which will take place on the sidelines of the UN on Tuesday.