I Can't Stand to Watch Any More of the Chinese Victory Parade, but I Encourage You to Do So
Editor's Note:
This article previously appeared in a different format as part of The Atlantic's Notes section, retired in 2021.
My lord. The livestream is here.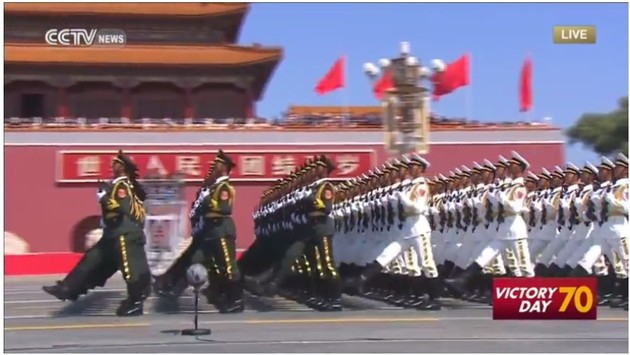 If I were living in — oh, I don't know, maybe Japan — I would be getting pretty alarmed just now, since the introduction for every heroic unit of the People's Liberation Army is that their forebears "killed more than a thousand Japanese soldiers," "ambushed a Japanese battalion," "defeated the Japanese invaders," etc. Check it out for yourself.
For background, please check out this previous item. I think I'll start watching baseball or the U.S. Open tennis now.