Disaster at the Hajj
Saudi officials say at least 717 Hajj pilgrims are dead and 863 injured in a stampede near Islam's holiest city.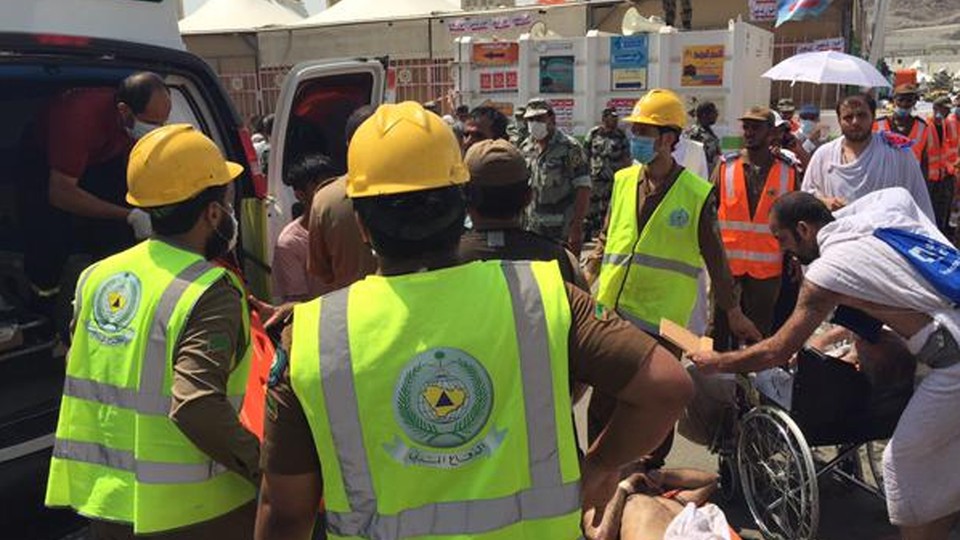 Updated on September 24 at 10:12 a.m.
Saudi officials now say at least 717 people are dead and 863 others were injured in a stampede near Mecca.
The Saudi Civil Defense Directorate said on Twitter that 4,000 emergency personnel and more than 220 emergency and rescue teams were sent to the scene of the stampede. Al Arabiya, the Saudi-owned Arabic language broadcaster, reported that the injured were taken to four hospitals in Mina; some were flown by helicopter to Mecca, which is a few miles away.