FIFA Unraveling
Swiss authorities have opened a criminal investigation into Sepp Blatter, the longtime president of soccer's governing body.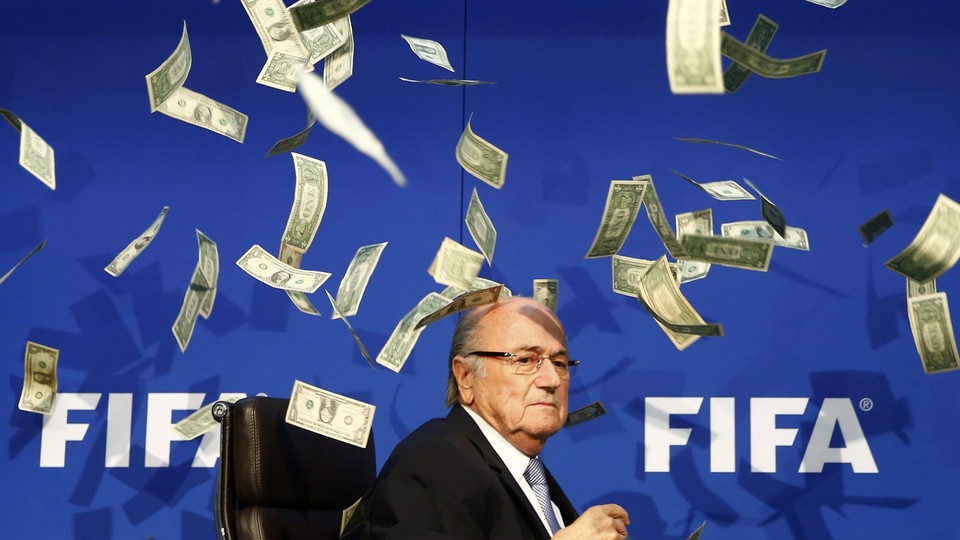 The Swiss attorney general's office announced Friday it has opened a criminal investigation into Sepp Blatter, the long-time president of FIFA, soccer's governing body.
Blatter faces allegations of criminal mismanagement and misappropriation during his presidency. According to the attorney general's office, the allegations center on a contract Blatter signed with the Caribbean Football Union in 2005.
"[T]his contract was unfavorable for FIFA," the office said in a statement. "[T]here is as suspicion that, in the implementation of this agreement, Joseph Blatter also violated his fiduciary duties and acted against the interest of FIFA and/or FIFA Marketing & TV AG."
Jack Warner, the president of the Caribbean Football Union at the time, is fighting extradition from Trinidad and Tobago to the United States. Warner was indicted by U.S. prosecutors in May in a multinational corruption investigation that targeted some of the most influential figures in global soccer. He and 13 other FIFA officials face charges of bribery, racketeering, and money laundering in the U.S. in relation to an alleged conspiracy to rig the World Cup host-selection process.
"Additionally, Mr. Joseph Blatter is suspected of a disloyal payment of CHF 2 Mio. to Michel Platini, President of Union of European Football Associations (UEFA), at the expense of FIFA, which was allegedly made for work performed between January 1999 and June 2002 ; this payment was executed in February 2011," the Swiss attorney general office's statement said.
Platini, a former French soccer great, is among the candidates to replace Blatter as FIFA's president in February. The Swiss attorney general's statement said Platini "was asked for information" in connection with the investigation into Blatter. The Swiss authorities also said they searched FIFA's offices Friday and seized data from Blatter's office.
FIFA commands tremendous financial resources and international clout. Blatter sat at the center of the web of regional and continental fiefdoms that shape the world's most popular sport for more than 17 years. Corruption allegations dogged various FIFA officials throughout his tenure, and as recently as last week, but Blatter endured, aided by his mastery of the organization's election processes and his dispensation of patronage to smaller, far-flung national soccer organizations that backed his reign.
That reign ended June 2, days after his re-election, when the U.S. indictments were announced. Blatter resigned the presidency and called for a new extraordinary election to be held. He continues to hold the office until that vote, which is expected to take place in February 2016.