Death at Mecca's Grand Mosque
The collapse of a construction crane in Islam's holiest city has caused dozens of deaths.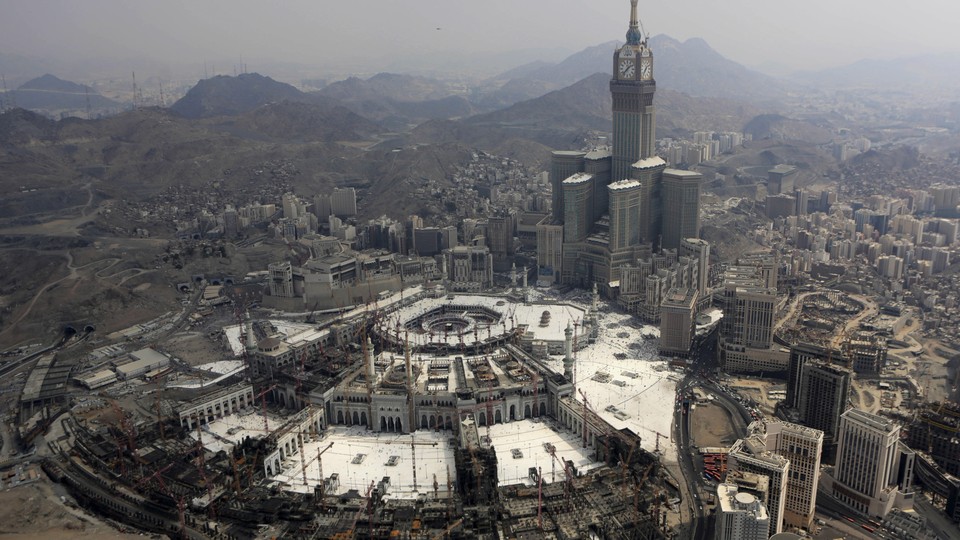 Updated on September 11 at 2:33 p.m. ET
At least 87 people are dead after a construction crane crashed into the Grand Mosque in Mecca, Islam's holiest city.
Al Arabiya, the Saudi-owned broadcaster, also said 184 people were wounded. It cited the Saudi Civil Defense authority.
Al Arabiya adds the crane collapsed due to high winds. Video on the broadcaster's website showed heavy rains at the time of the collapse. Here's more:
Pictures circulating on social media showed pilgrims in bloodied robes and masses of debris from a part of the crane that seemed to have crashed through a ceiling.

The incident occurred as hundreds of thousands of Muslims are due to gather from around the world for the annual hajj pilgrimage set to begin later this month.
Search-and-rescue teams are on the scene, and are transporting the injured to hospital, Al Arabiya reported. Prince Khalid al-Faisal, the governor of Mecca Province, has ordered an investigation into the collapse, the state-run Saudi Press Agency reported.