Another Roadblock for Thai Democracy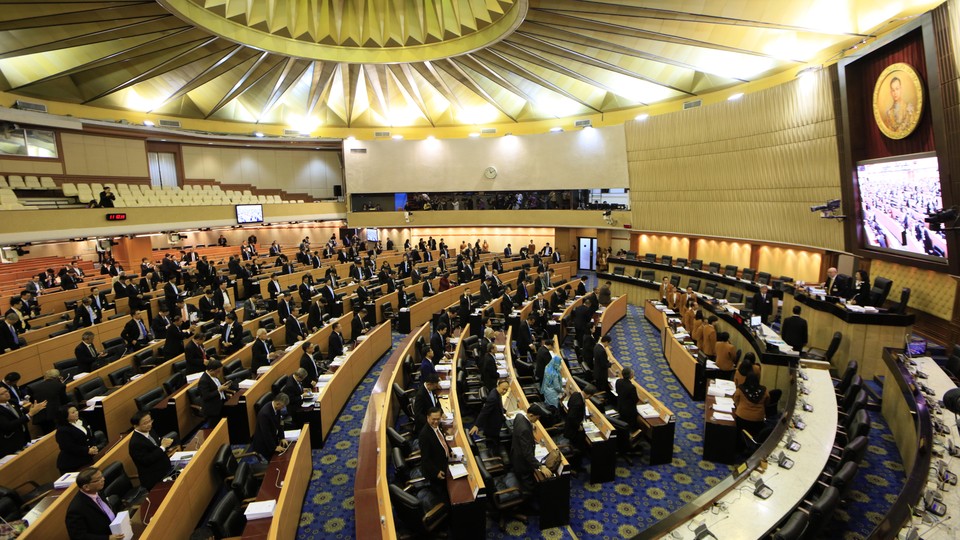 Editor's Note:
This article previously appeared in a different format as part of The Atlantic's Notes section, retired in 2021.
A council appointed by Thailand's ruling junta has rejected a draft constitution, giving the military government at least another six months in office.
The Bangkok Post reports that the National Reform Council's rejection of the draft was widely expected "following heavy lobbying over the past week, reportedly by NRC members closely linked to the military." The vote was 135-105, with seven abstentions.
A new committee must now be appointed to write another draft—a process that will take 180 days.  Once approved, the draft constitution will be put to a referendum, which, in theory, should restore democracy to Thailand.
The political crisis in Thailand began in May 2014 when the military ousted the democratically elected government of Prime Minister Yingluck Shinawatra. There had been months of protests against her rule and against the influence exerted over Thai politics by her brother, Thaksin Shinawatra. Thaksin himself was ousted by the military in 2006.
Although the Thai military has absolute power in the country, parts of the draft constitution were widely criticized. The New York Times adds:
Analysts said there were genuine disagreements and concerns about the draft constitution, including a provision that would have allowed for a "crisis" panel, including military members, to take control during times of "conflict that leads to violence."
But today's rejection means the military will likely remain in power for much of 2016.  The BBC adds that while elections may take place next year, they are more like to be held in 2017.