Younis Abdurrahman Chekkouri: The Latest Freed Gitmo Prisoner
The U.S. announced that the Moroccan, who they say was a close associate of Osama bin Laden, has been transferred back to his native country. He was never charged.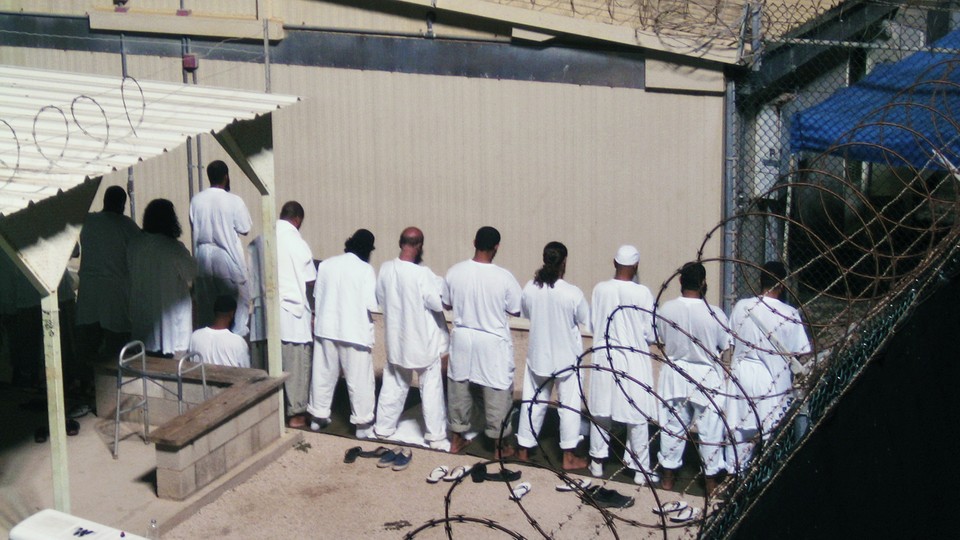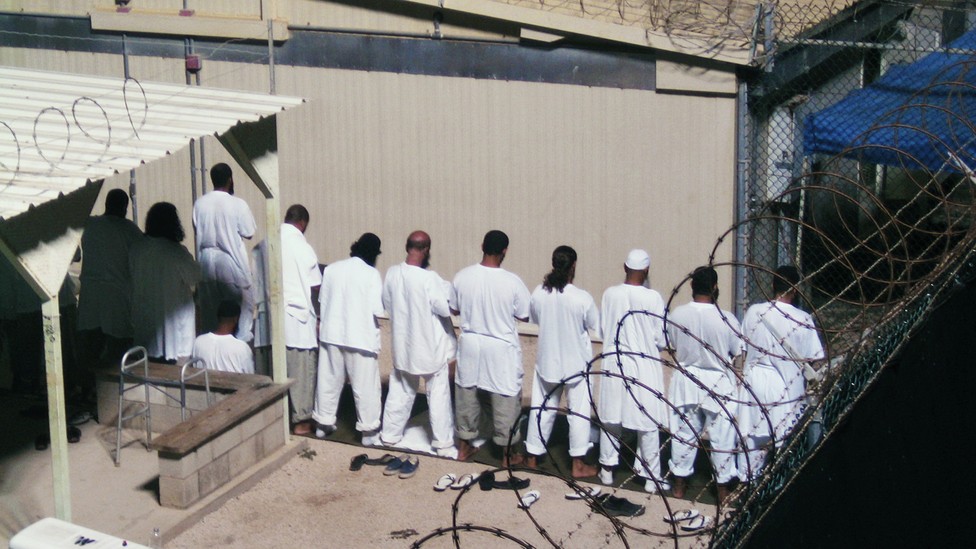 In December 2001, as U.S. forces closed in on Tora Bora during the invasion of Afghanistan, Younis Abdurrahman Chekkouri fled, but he was caught by Pakistani forces, according to U.S. officials. Then he escaped again, during a prisoner riot, but was recaptured. On January 1, 2002, he was handed over to U.S. forces at Kandahar. Five months later, on May 1, he was moved to Guantanamo Bay, where he was imprisoned until Wednesday. He was never charged with any crime.
The U.S. government announced Thursday the Moroccan had been transferred back to his home country—five years after he was approved for release. As Agence France-Presse notes, there's no indication whether Chekkouri will be imprisoned in Morocco, put under house arrest, or simply set free. He was not immediately freed upon arrival in Morocco.
Chekkouri's transfer brings the population of the prison to 115. President Obama has been pushing, with more or less urgency, to close Guantanamo since he became president, but he's encountered stiff resistance from Republicans in Congress, and few countries willing to take the former prisoners.
One sticking point has been recidivism: How likely are former prisoners at Guantanamo to return to the field as terrorists? There's disagreement, with Republicans saying it's as high as 30 percent of the 620 released detainees. The administration's estimate is much lower.
Just how bad a guy is Chekkouri? It depends whom you ask. According to documents released by WikiLeaks, he founded the Moroccan Islamic Fighting Group. U.S. officials say he was a close associate of Osama bin Laden, and helped supply fighters to al-Qaeda in Afghanistan. He insists the group did not propagate extremism, and the human-rights group Reprieve says he was working with a youth charity in Afghanistan before he was captured.
A security review ordered by Obama unanimously ruled that Chekkouri could be transferred. That leaves Obama just over a year to find a solution for the 115 other prisoners.