A Plan for Europe's Migrant Crisis
The EC president has called for the mandatory distribution of 160,000 asylum-seekers among the EU's 28 member states.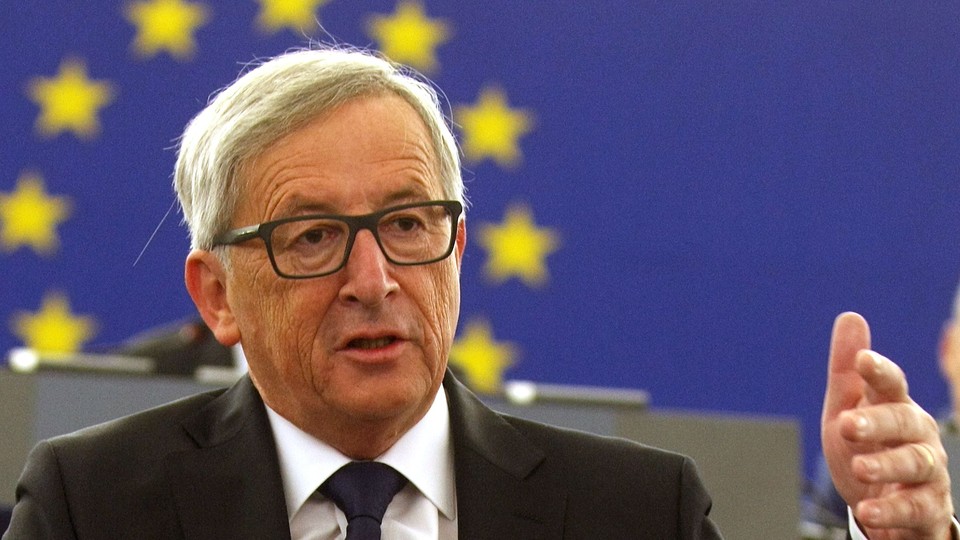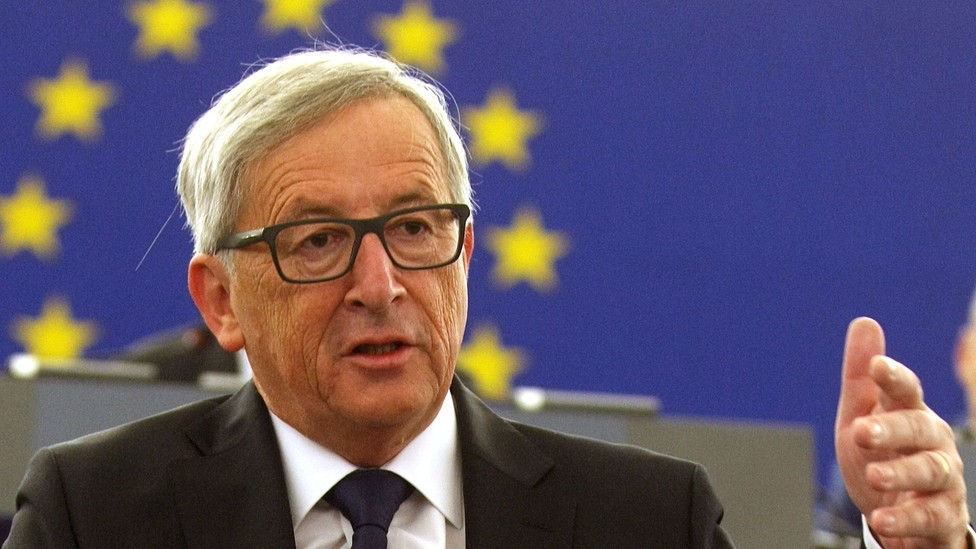 The president of the European Commission has called for the mandatory distribution of about 160,000 asylum-seekers among the EU's 28 member states.
Jean-Claude Juncker told European lawmakers in Strasbourg that the burden of dealing with the asylum-seekers must not be left to Italy, Greece, and Hungary, where they first arrive. He said the bloc must come up with a common list of safe countries of origin that will enable member states to fast-track asylum applications.
Jucker called for a permanent relocation mechanism that will allow the EU to deal with crisis situations more swiftly, for stronger joint efforts to secure the EU's borders, and a legal migration package for the bloc.
But it was the issue of the migrants that was at the core of Juncker's State of the Union speech to the European Parliament.
"We need more Europe in our asylum policy," he said. "We need more Union in our refugee policy."
And he made it clear that his plan to redistribute the 160,000 migrants would not be voluntary.
"It has to be done," he said, "and it will be done."
Juncker's remarks come amid deep divisions in Europe over the most serious migrant crisis since World War II. Migrants fleeing wars in Iraq and Afghanistan have sought refuge in Europe for years. They have now been joined by those fleeing the civil war in Syria—a conflict that has created 4 million refugees.
Larger countries such as Germany and France have been more welcoming of the migrants—and support a quota system such as the one Juncker proposed Wednesday—while newer EU states like Hungary have not—and do not.
The EC president said it was time to "speak frankly" about these divisions.
"Because our European Union is not in a good state," he said. "There is not enough Europe in this Union. And there is not enough Union in this Union.
"We have to change this. And we have to change this now."
Juncker reminded lawmakers that Europe had a history of people feeing—from the Huguenots in the 17th century to those fleeing the Yugoslav wars in the 20th.
"We Europeans should remember well that Europe is a continent where nearly everyone has at one time been a refugee," Juncker said. "Our common history is marked by millions of Europeans fleeing from religious or political persecution, from war, dictatorship, or oppression."
Juncker told lawmakers it was unlikely the migrant crisis would end soon, and he called for more compassion toward those seeking better lives in Europe, recounting scenes of kindness throughout the bloc toward the asylum-seekers.
"Europe is the baker in Kos who gives away his bread to hungry and weary souls. Europe is the students in Munich and in Passau who bring clothes for the new arrivals at the train station," he said. "Europe is the policeman in Austria who welcomes exhausted refugees upon crossing the border. This is the Europe I want to live in."