Why Indonesia Has So Many Plane Crashes
Sunday's crash of a Trigana Air flight in the remote Papua region is the third major aviation disaster endured by the Southeast Asian country in the last 12 months.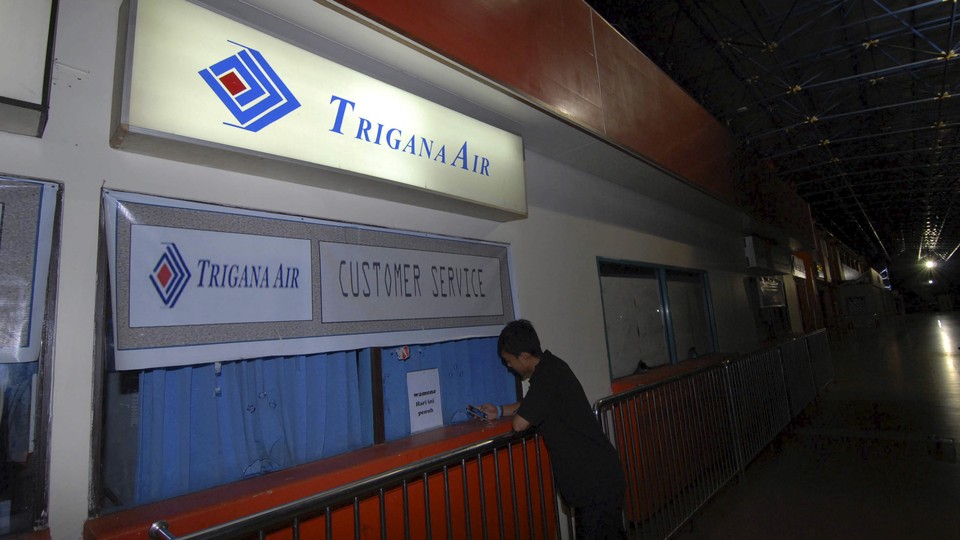 The Indonesian province of Papua is one of the world's most remote regions, a place so forbidding that scientists regard it as a "lost world" famous for its many undiscovered animal species. On Sunday, the area played host to human tragedy on a large scale. Hours after air traffic control declared that a Trigana Air flight traveling between the Papuan cities of Jayapura and Oksibil was missing, local villagers discovered wreckage from the twin turboprop plane. All 54 on board are feared dead.
Sunday's incident is merely the latest aviation disaster to strike the Southeast Asian country, the world's fourth largest by population. In July, a military transport plane carrying 122 people crashed in the city of Medan, killing everyone on board and an additional 21 on the ground. And last December, Singapore-bound AirAsia Flight 8501 crashed soon after departure from Surabaya, claiming all 162 lives on board. These crashes were not isolated incidents. The safety records of Indonesia's airlines are so bad that, until 2009, the EU had barred all of them from flying into any of its member countries.
Why does Indonesia have such a checkered aviation history? The answer lies at the nexus of geography, economics, and politics. An archipelago stretching across over 3,000 miles in the southwest Pacific Ocean, air remains the most practical mode for travel between different parts of the country. In poorer parts of Indonesia, such as Papua, road and rail infrastructure is poor or nonexistent, making air travel a necessity. Two decades of robust economic growth following the devastating 1998 East Asia financial crisis has lifted millions into the middle class, and air transportation is now a feasible option for many. This has provided a opportunity for airlines like Trigana to enter Indonesia's fledgling aviation marketplace.
A dictatorship until the resignation of Suharto in 1998, Indonesia is now a thriving democracy. But according to Joshua Kurlantzick, a Southeast Asia expert at the Council on Foreign Relations, corruption remains endemic—and aviation, among other industries, have suffered as a result. Pilots, air traffic controllers, and mechanics are poorly compensated, and the country "also has been reluctant to allow outsiders complete access when working on search-and-rescue missions, perhaps because the government fears exposing the ineptitude of some of the country's air regulators and controllers."
A spokesman for Trigana Airlines claimed that Sunday's crash was largely attributable to a less sinister reason: poor weather. "[Oksibil] can suddenly turn foggy, dark and windy without warning," Beni Sumaryanto, service director of operations for the airlines, told AFP. But for an airline that has endured 14 major accidents since its founding in 1991 , such an excuse now rings hollow.