The Death of a Disgraced Vatican Archbishop
Editor's Note:
This article previously appeared in a different format as part of The Atlantic's Notes section, retired in 2021.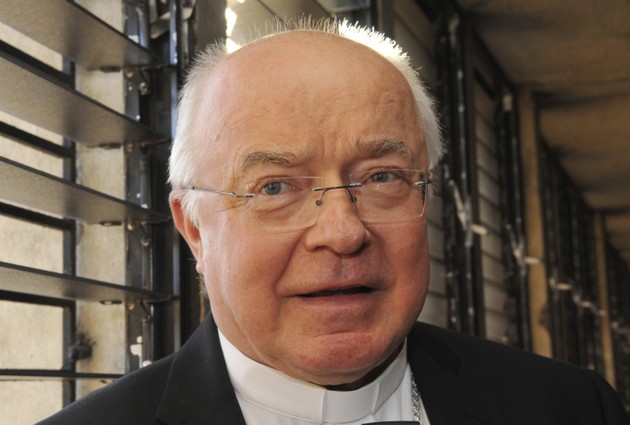 The first person to be tried by a Vatican criminal court on child-sex-abuse charges has died of apparently natural causes while awaiting trial.
Jozef Wesolowski, 67, was the Vatican ambassador to the Dominican Republic until 2013, when he was recalled amid allegations he sexually abused minors in Santo Domingo, and defrocked. Later, large quantities of child pornography were found on his two computers.
In a statement, the Vatican said Wesolowski was found dead today at the residence where he was awaiting trial. He had been under house arrest.
Initial checks "indicated that the death was from natural causes," the statement said. It added that the Vatican's prosecutor ordered an autopsy, and Pope Francis was informed.
The Catholic News Service reports:
The first session of [Wesolowski's] trial had been scheduled for July 11, but was postponed when he was taken to the hospital the day before after suffering "a collapse" … . He remained in the hospital until July 17.
But according to the National Catholic Reporter, Wesolowski was seen around the city state after that, including as recently as this month. The Associated Press adds this detail:
The trial had been seen as a high-profile way for Francis to make good on pledges to punish high-ranking churchmen involved in sex abuse of minors, either by molesting children or by systematically covering up for priests who did. Recent changes to the Vatican legal code under Francis' leadership allowed prosecutors to broaden their case against Wesolowski. …

The case was particularly delicate because Wesolowski wasn't just another priest, but rather a direct representative of the pope and had been ordained as a priest and bishop by his fellow Pole, St. John Paul II.