The Investigation Into the Bangkok Bomb Attack
Thai officials say the attack on a popular shrine is unlikely to have been carried out by a foreign group.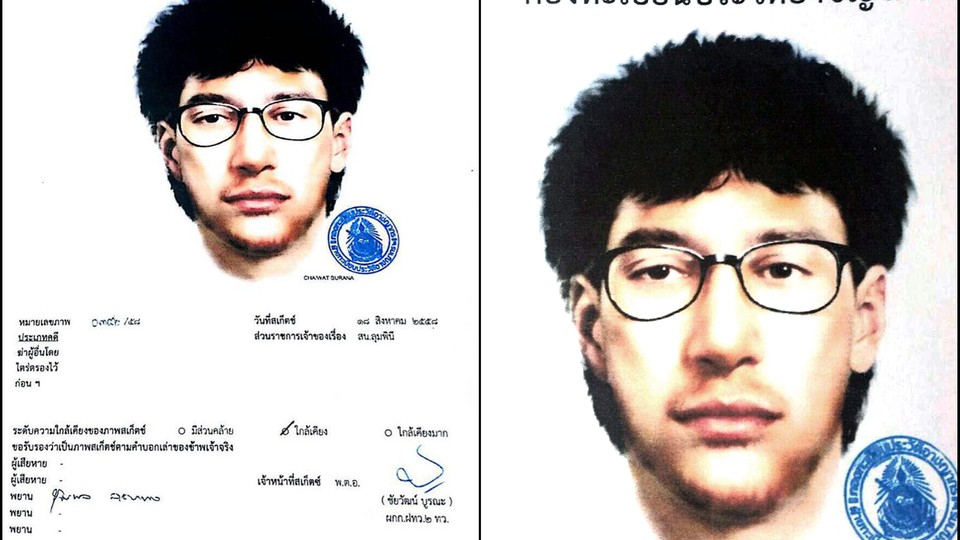 Updated on August 20 at 12:21 p.m.
Thai officials say Monday's deadly blast at a popular shrine in Bangkok was not the work of international terrorists, even though they described the main suspect in the bombing as a "foreign man."
"Security agencies have collaborated with intelligence agencies from allied countries and have come to the same preliminary conclusion that the incident is unlikely to be linked to international terrorism," military spokesman Col. Winthai Suvaree said in a televised statement.
But he later told The Associated Press it was too soon to draw any conclusions.
"We still have to investigate in more detail," he said.
Officials released security footage this week that showed a man in a yellow T-shirt and shorts walking near Bangkok's Erawan shrine carrying a backpack. He is then seen sitting on a bench, removing his backpack and walking off. The explosion occurred about 15 minutes later, killing 20 people and injuring more than 100.
On Wednesday, police issued an arrest warrant for the man, whom they described as tall and "foreign." They said he had a prominent nose, thick lips, and a fair complexion.
A $28,000 reward for information leading to his arrest was increased Thursday to $56,000.
Police said Wednesday two other men in the video—one in a red T-shirt and the other in white—were suspects. On Thursday, the pair voluntarily gave themselves up to police, denying they had anything to do with the blast. Police cleared the pair—a Chinese man and his Thai guide—on Thursday.
The dead included six Thais, four Chinese nationals, four Malaysians, two people from Hong Kong, an Indonesian and a Singaporean. Suvaree denied that Chinese nationals, the largest group of foreign tourists to Thailand, were deliberately targeted.
No on has claimed responsibility for the attack. On Monday, soon after the blast, Thai officials suggested the country's opposition was behind the attack. But officials have backed away from that assertion. Although political unrest is common in Thailand, attacks of this scale are not. Thai officials rejected the idea that the attack was carried out by Muslim rebels in the south of the country.