To Love Palmyra's 'Every Artifact and Every Stone'
Friends and neighbors remember the devotion of Khalid al-Assad, the 83-year-old antiquities scholar murdered by ISIS.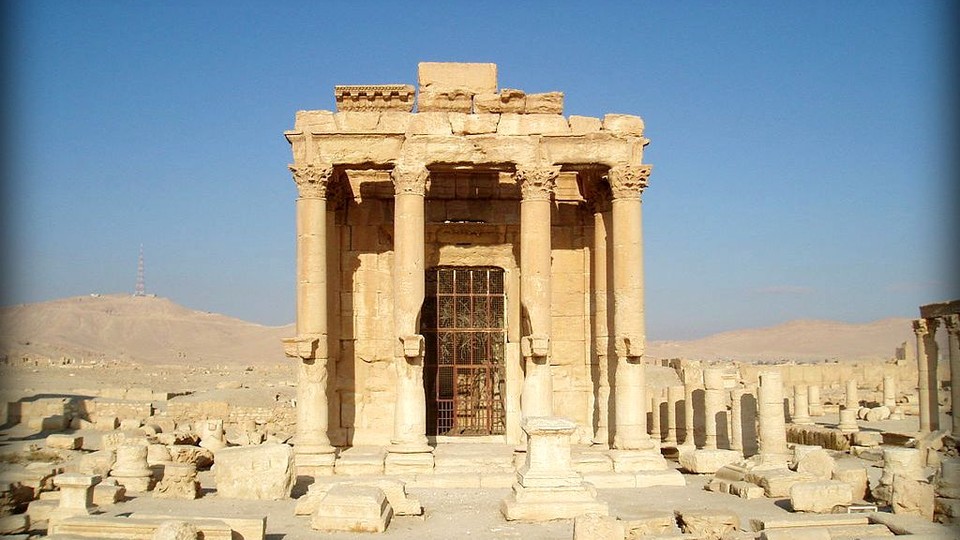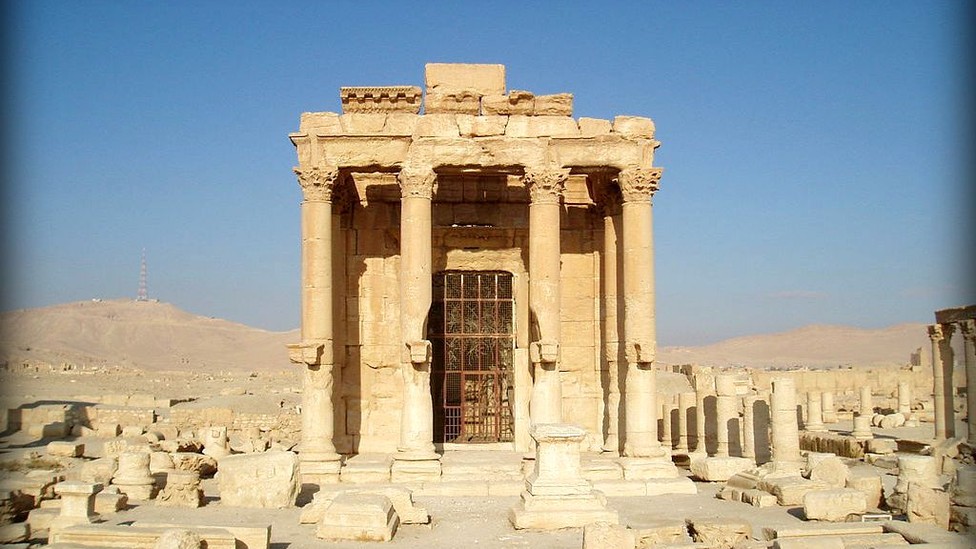 An 83-year-old antiquities scholar beheaded by the Islamic State militant group in Palmyra this month was murdered because he would not betray the city to which he devoted his life, his friends and relatives say.
Khalid al-Asaad, who retired a decade ago, was abducted and held captive by ISIS militants for about a month before being brutally killed in public on August 18. Those who knew Asaad and who spoke to him before his kidnapping say that ISIS gunmen killed him because he refused to give them information about the location of Palmyra's most valuable treasures.
Asaad had spent decades studying those treasures. He headed the Palmyra Antiquities Department and Museums from 1963 until his retirement in 2003, and even after he retired he stayed on as an expert, according to Syrian state news agency SANA. Asaad would spend his days in Palmyra, walking there every day from his home in the new city of Tadmur, according to one Palmyra resident, Abu Ahmad, who said he had known Asaad for at least 15 years.
Abu Ahmad, who has since fled Palmyra, said he last saw Asaad on June 13. "He told me he was summoned by [ISIS], who wanted him to reveal where the most precious artifacts are hidden," Abu Ahmad said. "He knew they would kill him but he said, 'I'm not going to leave the city. I'm staying.'"
Abu Ahmad's name, like those of other Syrians interviewed for this story, has been changed for security reasons.
Khalil al-Hariri, a relative of Asaad's, said that the scholar's deep connections with "every artifact and every stone" in Palmyra meant he would not abandon his home. "Asaad refused to leave the city, although he was aware of the danger he was facing," Hariri said. "They brought him to the square in a black van, then used loudspeakers to call for people to come and watch the execution," Palmyra resident Abu Mohammed al-Tadmuri said after news of Asaad's killing broke.
More than 150 people, including women and children, watched as ISIS militants read out their decision to "execute" Asaad, according to Tadmuri, before a masked militant beheaded the scholar with a sword.
"His body was left on the ground for more than six hours, from 11 a.m. until after five o'clock in the evening," Tadmuri said. "After that, they strung up his body on a pole."
A graphic photo shared by ISIS accounts on social media purported to show Asaad's bloodied and headless body hung by an orange rope on what looks like a traffic light. The elderly man's head, its spectacles still intact, had been placed on the ground between his feet. A handwritten placard tied to the body identified the victim as "the apostate Khalid Muhammad al-Asaad" and accused him of being loyal to the "Nusayri regime," a derogatory term for the Alawite government of Syrian President Bashar al-Assad.
According to Arabic media reports, the placard listed five "crimes" that ISIS deemed Asaad to have committed, including acting as a representative of Syria at "infidel conferences," acting as director of "idolatry" in Palmyra, and visiting Iran. Pro-government and opposition figures, activists, and thinkers were unanimous in condemning the slaying. Asaad's successor, current director of the General Department of Antiquities and Museums Maamun Abdul-Karim, told SANA that ISIS had murdered his predecessor "in cold blood."
Samah Hadaya, the minister of culture in the Syrian Interim Government, an alternative government body formed by the opposition National Coalition for Syrian Revolutionary and Opposition Forces, also condemned the murder, as did Syrian philosopher Ahmed Barqawi, who said it was "aimed at killing civilization, modernity, and all of humanity," Syrian philosopher and thinker Ahmed Barqawi said.
"Don't tell me that we shouldn't focus on the killing of a scholar … because the Assad regime has already killed thousands of people," Barqawi wrote on his Facebook page on August 19. "Yes, the regime committed unprecedented hideous crimes and atrocities, but we should not remain silent because of the crimes of [ISIS]."
The scholar was a member of the ruling Baath Party, a fact that would certainly have helped his career. But the mark that he made on the world of archaeology was undeniable. As UNESCO Director-General Irina Bokova put it, ISIS "murdered a great man, but they will never silence history."
---
This post appears courtesy of Radio Free Europe/Radio Liberty.