The Search for the Missing Indonesian Plane
Authorities say they have spotted the debris of the Trigana Airlines plane that crashed Sunday with 54 people on board.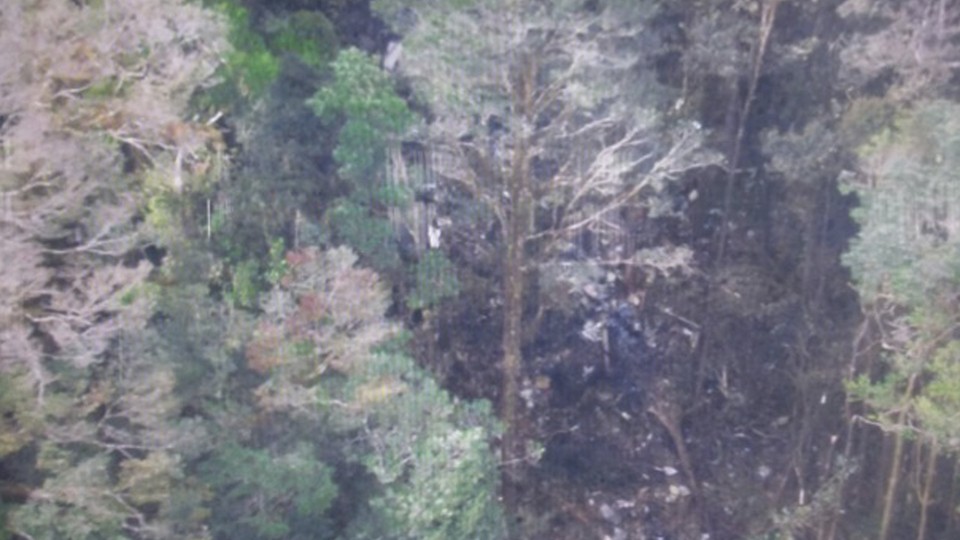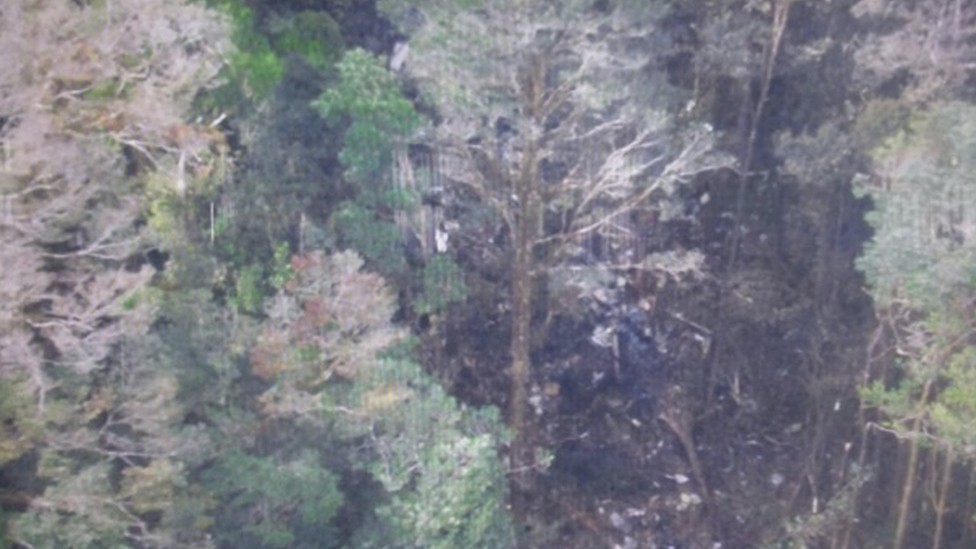 Indonesian authorities say they have spotted the debris of an aircraft that crashed Sunday in a remote part of the country with 54 people on board.
Raymond Konstantin, the head of Indonesia's National Search and Rescue Agency, which is known by its initials BASARNAS,
told CNN
a search plane spotted the wreckage Monday. Other news reports
cited
officials saying the debris was spotted near the town of  Oksibil, which is in a remote part of eastern Papua Province.
Indonesia's state-run Antara news agency
reported
Monday poor visibility had prompted the rescuers to suspend their efforts.
The Trigana Air flight was traveling between the Papuan cities of Jayapura and Oksibil when locals saw it crash into a mountain. Weather is suspected to have been a factor in the crash. It's unclear if anyone aboard the
ATR42-300 twin turboprop
survived. The BBC adds:
Indonesian post office officials told the BBC the plane was also carrying four bags containing about 6.5 billion rupiah ($486,000; £300,000) in cash, which was being taken to villages in remote areas.
The crash continues a tough year for Indonesian aviation. As my colleague Matt Schiavenza reported Sunday:
In July, a military transport plane carrying 122 people crashed in the city of Medan, killing everyone on board and an additional 21 on the ground. And last December, Singapore-bound AirAsia Flight 8501 crashed soon after departure from Surabaya, claiming all 162 lives on board. These crashes were not isolated incidents. The safety records of Indonesia's airlines are so bad that, until 2009, the EU had barred all of them from flying into any of its member countries.
Indeed, Trigana continues to remain on the EU blacklist.