A Chinese City Recovers After Massive Explosions
The death toll in Wednesday's blasts in the port of Tianjin has risen to 50. More than 700 people were injured.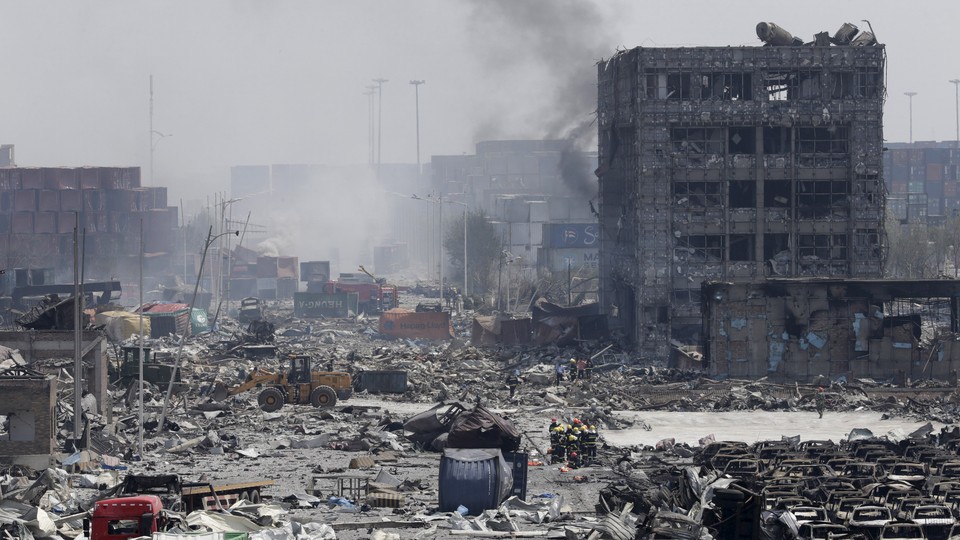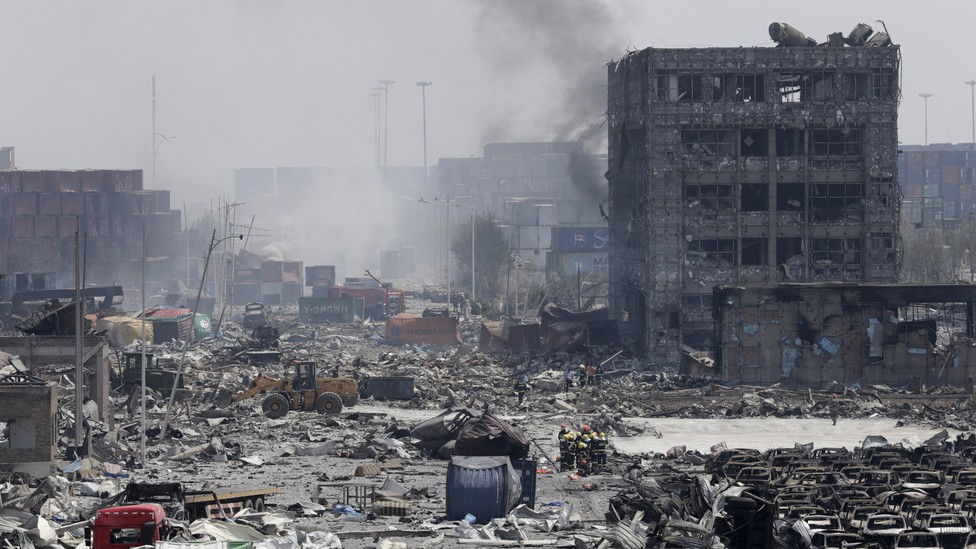 Chinese President Xi Jinping is vowing Thursday a thorough investigation into the massive explosions in the port city of Tianjin. The death toll from Wednesday's blasts has risen to at least 50, and the number of injuries has surpassed 700.
Among the dead were 17 firefighters who were battling the blaze, China's official Xinhua news agency reported. Dozens of workers at the Tianjin Port Group Co. are still missing.
The explosion itself was dramatic, as can be seen in the video below:
The blasts occurred at a warehouse that stored "combustible and explosive goods." The explosion destroyed cars and shipping containers in one of the world's busiest ports, and its impact could be felt miles away.
Tianjin's environmental bureau said toxic fumes detected in the air after the explosions were within national standards, Xinhua added.