How Cecil the Lion Is Making Airlines Change Their Ways
Delta became the latest company to say it will stop transporting hunting trophies.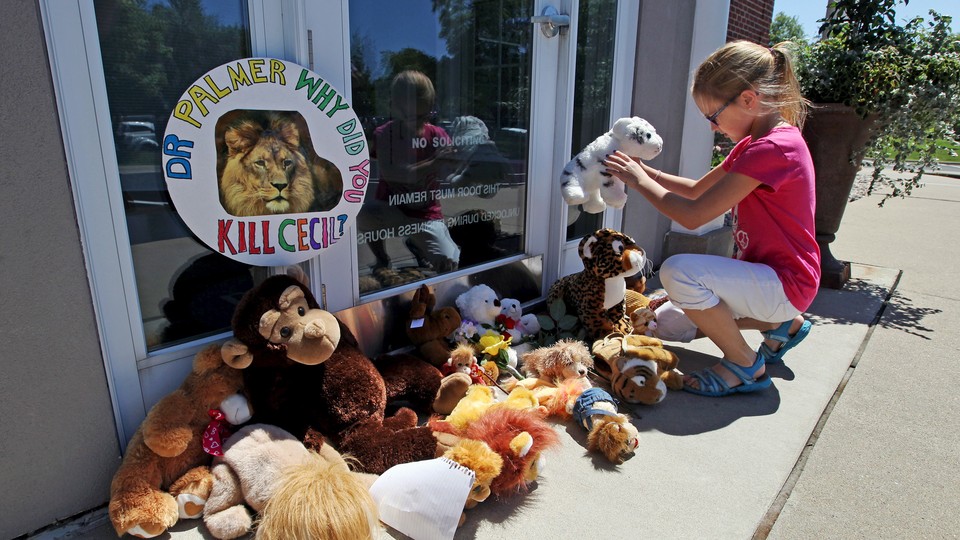 Delta announced Monday it would stop transporting hunting trophies in response to the worldwide outcry following the killing of a lion named Cecil by an American dentist in Zimbabwe.
Here is Delta's statement:
Effective immediately, Delta will officially ban shipment of all lion, leopard, elephant, rhinoceros, and buffalo trophies worldwide as freight.  Prior to this ban, Delta's strict acceptance policy called for absolute compliance with all government regulations regarding protected species. Delta will also review acceptance policies of other hunting trophies with appropriate government agencies and other organizations supporting legal shipments.
Other airlines—including British Airways, Lufthansa, and South African Airways—announced similar changes in their rules amid the outrage over the lion's killing, much of it directed at airlines that transport hunting trophies around the world.
Cecil was killed last month after he was lured out of Zimbabwe's Hwage National Park and shot with a bow and arrow by Minnesota dentist Walter Palmer. The lion, who was being studied by Oxford University researchers, didn't die immediately. Palmer and his guides tracked him down and killed him some 40 hours later. The animal was then skinned and beheaded.
Palmer, who paid $55,000 to kill the animal, has closed his dental practice following the backlash, and his whereabouts are unclear amid threats made to his life.
He has said in a statement he didn't know the lion was a "local favorite, was collared, and part of a study until the end of the hunt."
"I relied on the expertise of my local professional guides to ensure a legal hunt," he said.
Zimbabwe has sought Palmer's extradition and the U.S. Fish and Wildlife Service said it is investigating how the lion was killed.
Despite their declining numbers, lions are not an endangered species, and 11 African countries, including Zimbabwe and South Africa, issue permits for their hunting. The New York Times notes that Americans make up the bulk of non-African hunters.