Lion Item: Cecil's Death Is Great for Rage, and Turns Out He's Also Great for Raising Cash
The team at Oxford University that was studying him has received more than $780,000 in donations.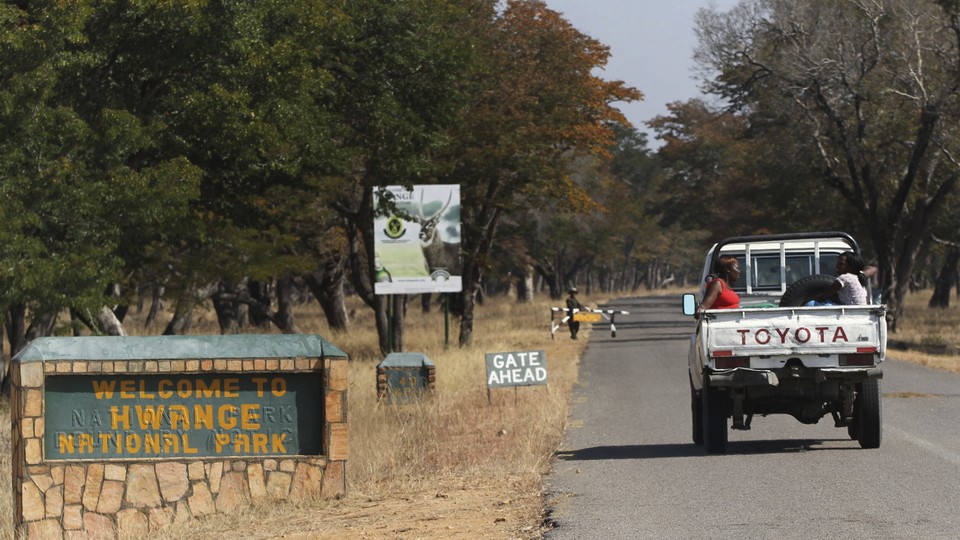 Cecil the lion's death last month has resulted in donations of more than $780,000 to the team at Oxford University that was studying him.
Researchers at Oxford's Wildlife Conservation Research Unit said Tuesday the money would help them study lions not only in Zimbabwe's Hwange National Park, where Cecil lived, but also in adjoining countries.
Cecil was lured out of Hwange and shot with a bow and arrow by Minnesota dentist Walter Palmer who had paid $50,000 to hunt him. But the lion didn't die immediately, and his hunters tracked him down and killed him some 40 hours later. Cecil was then skinned and beheaded.
Killing lions isn't illegal, and, as we noted Monday, 11 African countries, including Zimbabwe and South Africa, issue permits for their hunting. Indeed, some hunters argue trophy hunting actually helps conservation, by providing tens of thousands of dollars per permit to countries that otherwise lack the resources to protect wildlife.
But news of the death of Cecil, a local favorite, quickly prompted outrage worldwide, especially on social media. Palmer, who has said he relied on his local guides to ensure the hunt was legal, closed his dental practice amid death threats. His current whereabouts are unknown. Zimbabwe wants him extradited, and the U.S. Fish and Wildlife Service said it is investigating how Cecil was killed. The outrage over the lion's death has also pressured airlines, including Delta and American, to announce they will stop transporting hunting trophies.
David McDonald, the head of Oxford's Wildlife Conservation Research Unit, said Tuesday the global response to Cecil's story "transcends the tragic fate of one lion, and sends a signal that people care about conservation and want it to be reflected in how humanity lives alongside Nature in the 21st Century."
The $780,000 in donations was aided by a $100,000 matching pledge from American philanthropists Tom and Daphne Kaplan.