The Enduring Mystery of Flight MH370
The discovery of a plane's fragment—which could be part of the aircraft that disappeared in March 2014—may not bring closure to the victims' families.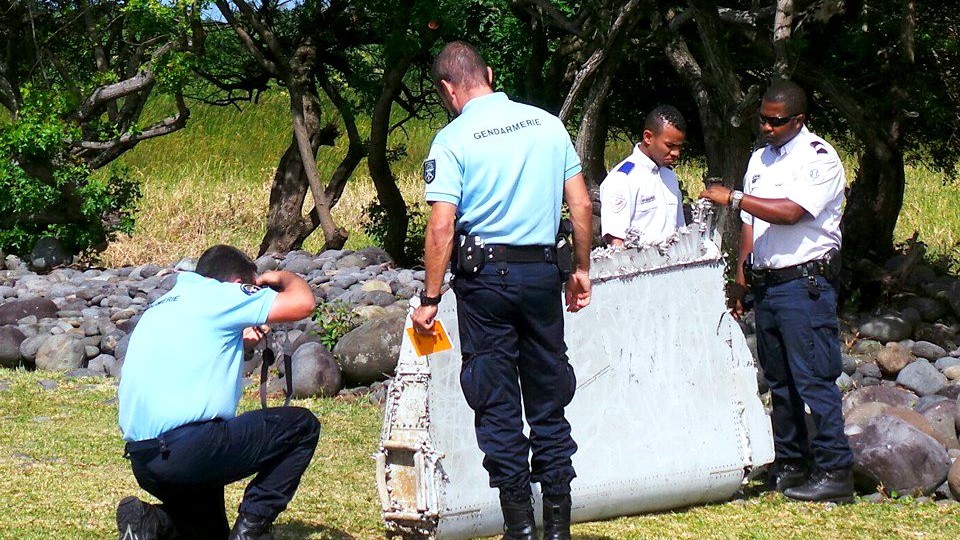 In the 16 months since its disappearance on March 8, 2014, investigators still have not determined what happened to Malaysia Airlines Flight 370. Finally, a promising lead has emerged. On Wednesday, a fragment of a plane's wing measuring 9 feet by 3 feet washed ashore in Reunion Island, a French territory in the western Indian Ocean. Investigators say the item—called a "flaperon"—is from a Boeing 777 aircraft, the same type of aircraft as the missing plane. If it's confirmed to be from MH370, the flaperon would be the first piece of physical evidence discovered since the plane's disappearance last spring with 239 people on board.
Warren Truss, the Deputy Prime Minister of Australia, said it was too early to judge whether the fragment belonged to plane. "But clearly we are treating this as a major lead," he said. The flaperon—which contained a number written on its surface that may refer to the item's maintenance—will be sent to an aviation office in Toulouse, France, for further investigation. Officials say it will be at least a week before the precise identity of the fragment is known.
Even if, as expected, the fragment is confirmed to have once belonged to MH370, investigators are far from determining what happened to the aircraft. The discovery in Reunion Island, more than 2,000 miles west from the main search area, doesn't mean the rest of the debris will be nearby: Ocean currents may have pushed other fragments of the plane toward the main search area near Australia, or even somewhere else entirely. And even the recovery of much of the aircraft may not reveal what, precisely, brought the plane down last March.
For the family members of the missing 227 passengers and 12 crew members, the discovery only prolongs an emotional rollercoaster. The absence of physical evidence made it difficult for many to accept their loved ones had died. In January, when the Malaysian government declared the MH370 mystery an accident and pronounced that those on board were presumed dead, many family members reacted with incredulity and disdain, releasing a statement saying they "do not accept this proclamation and will not give up hope until we have definitive proof of a crash and a determination of location—even if it is just one piece of the wreckage."
Wednesday's discovery, at least, provides fresh momentum to a search operation that some observers believed had run its course. In June, after the Australian government said it would not expand the geographic scope of its investigation, a rival airline executive said it was only a "matter of time" before the search was called off completely. The appearance of the flaperon renders that possibility moot. But for the families of the missing, this is a mixed blessing. On Thursday, Jacquita Gomes, whose husband had been on MH370, told The Wall Street Journal the existence of physical evidence of the plane would provide her with "some sort of closure." But, she added, "the other part is no: Let it not be true, because then we can still have hope that there's a chance that they can all come home."