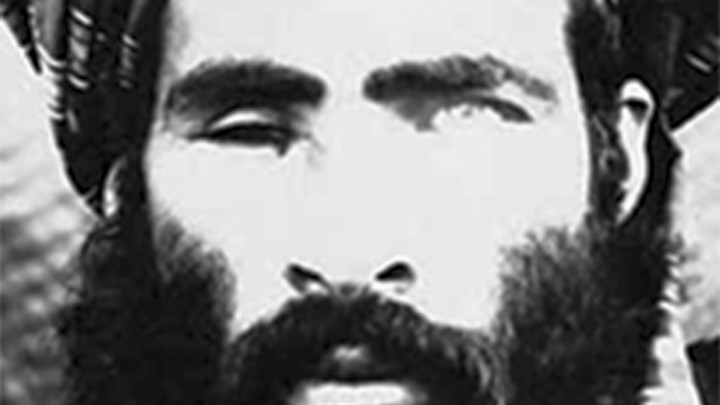 Mullah Muhammad Omar's survival record would be the envy of any alley cat. Despite living a life of danger, usually in hiding and fighting two of the world's greatest empires, he has repeatedly slipped out of sticky situations with his life.
Now it's possible that Omar's luck has run out: New reports say the top Taliban leader is dead. There's been no official confirmation from either the Afghan government or the Taliban, but for what is apparently the first time, there are multiple high-level sources within both groups confirming that Omar is dead to The Wall Street Journal and BBC. There's no information on how or when he may have died, and Voice of America has also reported a denial from Taliban sources.
For the time being, though, it may be wise to withhold judgment. Omar, who lost an eye fighting against the Soviets in the 1980s, has been the subject of death rumors repeatedly over the years. Here's a quick rundown:
That brings us to the present day and the present claim.
There are two things many of these past reports share. One, as The New York Times' Carlotta Gall notes, is they begin with Afghan intelligence, which suggests it may not be the most reliable source. The second is a political valence—that is, they have come at times when Omar's death, or lack of authority, might be  relevant to the balance of power in the region. Take the 2011 reports: Those came in the months immediately following Osama bin Laden's death—at a time of high tension between the U.S. and Pakistan, which was upset about the American strike carried out on its soil without clearance or prior notice. Afghan and American officials have repeatedly accused Pakistan of sheltering Omar in Quetta, which Pakistan denies.
The April 2015 biography came as ISIS was attracting the lion's share of attention among jihadist groups, and helped to remind the world the Taliban was still around.
And as for the latest reports? Just two weeks ago, the BBC reported Omar supported peace talks between the Taliban and the Afghan government. He issued the statement in writing, with no audio or video, making it hard to verify. But not all parts of the Taliban support pursuing negotiations. A splinter group called Fidai Mahaz claimed this month Omar was actually dead—which would mean his statement couldn't be authentic. That would undermine the negotiations. (Fidai Mahaz actually said that Omar had been dead for two years.)
Omar's practical absence may be a source of frustration for Taliban fighters and commanders, but the group has also fiercely denied every report that he is dead. Now, as intelligence agencies and reporters scramble to nail down the latest claim, the question to ponder is whether it really matters if Mullah Omar is dead.
We want to hear what you think about this article. Submit a letter to the editor or write to letters@theatlantic.com.
David A. Graham
is a staff writer at
The Atlantic
, where he covers U.S. politics and global news.