A Human Disaster Near the World's Largest Dam
Hundreds are missing after a tourist boat sank on the Yangtze River in China.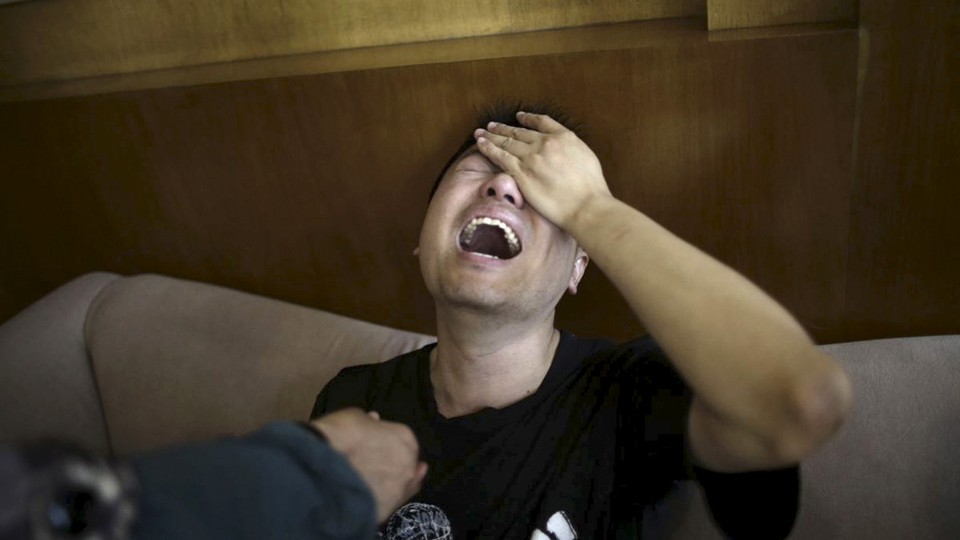 Rainy weather and low visibility disrupted Tuesday's efforts to rescue hundreds of passengers from a four-story ship that capsized overnight on China's Yangtze River. The Eastern Star was carrying over 450 passengers, the majority of whom were elderly tourists, when what Reuters described as a "freak tornado" struck the vessel.
As of Tuesday evening local time, a small number of both survivors and bodies had been located; however, The New York Times reported that rescue divers are searching for people who may be trapped in the hull of the ship with limited access to air. The paper also noted that Chinese Premier Li Keqiang had visited the site, "an indication of how seriously the ruling Communist Party regarded the accident." The captain and the chief engineer have been detained.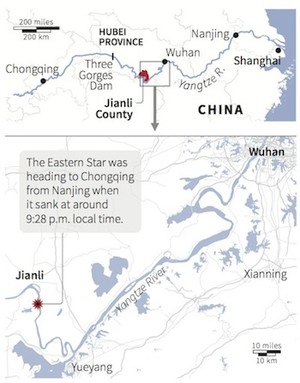 The ship was traveling on a 930-mile route from Nanjing, a city in eastern China, to Chongqing in the southwestern part of the country.
Along the way, the ship was due to pass the Three Gorges Dam, the world's largest dam, which the BBC described as "a place of pilgrimage in its own right and a powerful symbol of China's rising economic might, attracting about two million visitors a year."
In addition to being a token of Chinese ascension, the $24-billon dam has also been a symbol of the costs of China's ambition.
The creation of the dam, which generates eight times the power of the Hoover Dam, displaced more than a million people and brought environmental problems like landslides and water pollution. In 2008, Scientific American noted that building "a massive hydropower dam in an area that is heavily populated, home to threatened animal and plant species, and crossed by geologic fault lines is a recipe for disaster."
It also helped make the area a magnet for tourism, introducing the possibility of a different kind of disaster. As divers continued their search on Tuesday, the dam's operators were instructed to reduce the flow of water in order to ease the rescue efforts.