Why Palmyra Is So Important
International attention on its invaluable antiquities, now at risk with the Syrian city overrun by ISIS, may do more harm than good.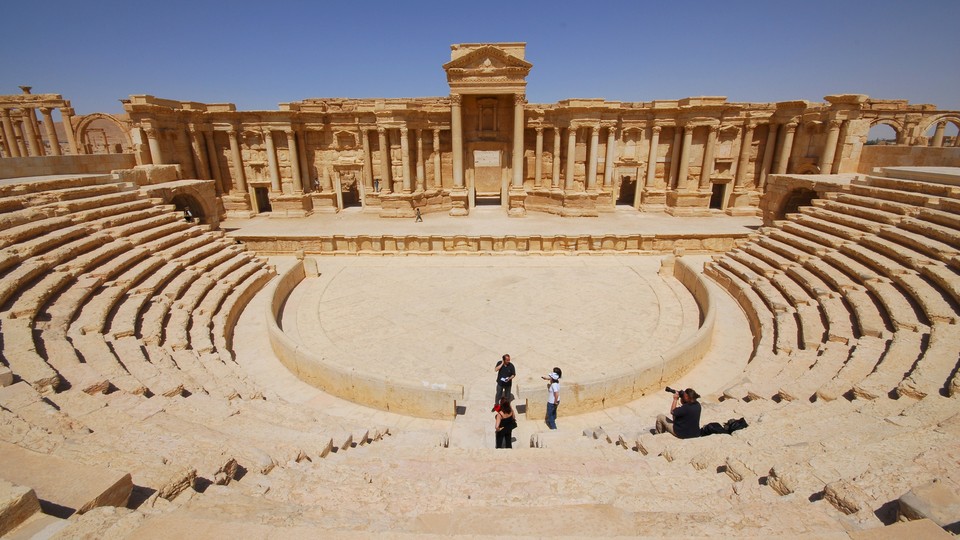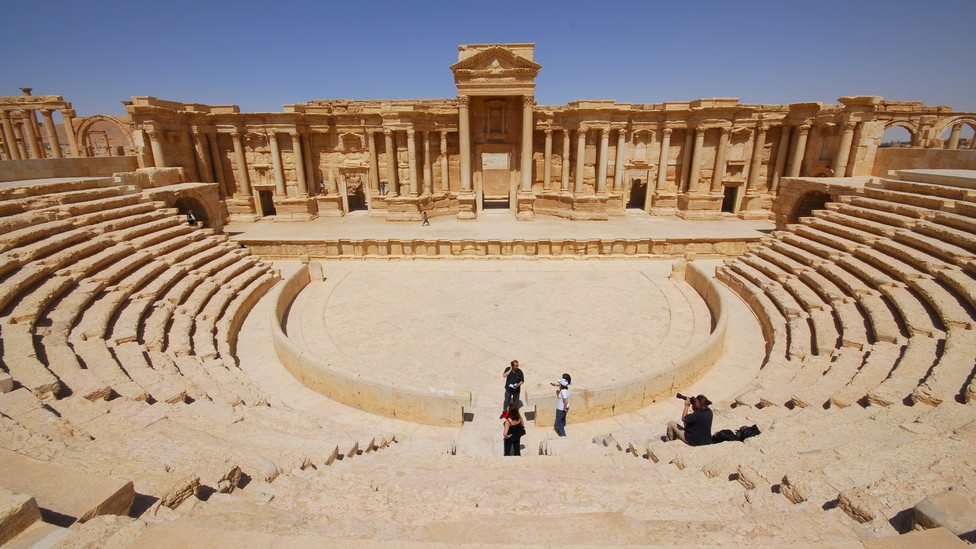 After Islamic State forces apparently wrested control of the Syrian city of Palmyra—their second large territorial gain this week—the big news didn't seem to be the reported entrapment of two-thirds of the city's 200,000 residents. Or the fact that ISIS now appears to have seized all key border crossings between Iraqi and Syria. Or the report that Islamic State control now extends across half of Syria. Instead, the events have put in focus the peril facing the city's highly regarded collection of archeological artifacts.
"Syrian activists say the Islamic State militants, after seizing the ancient town of Palmyra in central Syria, are now also in full control of its famed archaeological site," kicked off one outlet's story. As the battle over the city heated up, SANA, Syria's state-run media, released photos of the ruins in an implicit note of warning.
"This capture threatens a UNESCO World Heritage Site described as having 'stood at the crossroads of several civilizations,' with its art and architecture mixing Greek, Roman and Persian influences, according to that U.N. group," led CNN. Elsewhere, slideshows appeared, touting the city's ancient ruins. "Palmyra Is Captured by ISIS; What Now for Its Ancient Relics?" read another headline.
But the attention on Palmyra's relics comes late, and may actually be counterproductive at this stage, noted Professor Eleanor Robson, who teaches Ancient Middle Eastern History at University College London.
UNESCO warnings about Palmyra go back as far as 2013, predating the rise of ISIS. Robson said that throughout the four-year Syrian civil war, the city's antiquities have been imperiled by "members of the Assad regime, rebels, criminals, and opportunists." She added, "It's been chaos for years."
In February, videos of the Islamic State's destruction of antiquities in Mosul, Iraq, caused an outcry. But months earlier, the group had already laid waste to mosques, churches, and Yazidi shrines in the city. Then came the beheading videos.
"It took [ISIS] until January, February, and March to focus on antiquities as a propaganda source," Robson notes. In other words, the antiquities haven't been a top priority for the group, even though
they have become a top priority for many. The status of the antiquities became the
cri de coeur
of former London mayor Boris Johnson, who recently penned an op-ed in
The Telegraph
titled
"Sign me up to fight Islamic State's demolition of the past," where he paused to extol the glories of London's British Museum.
The heightened attention to Palmyra's antiquities may actually make them more attractive as a target for ISIS propaganda, rather than less, Robson said.
"The more we obsess about [ISIS destroying relics], the more likely it is to happen," Robson concludes.
Besides Palmyra's status as a UNESCO-certified cultural hub, the city is a key strategic location for ISIS, with highway links to a number of important cities in both Syria and Iraq. And the city's capture, as Reuters points out, marks "the first time [ISIS] had taken a city directly from the Syrian military and allied forces," an alarming and noteworthy milestone in ISIS's advance.
Before the group moved on to its next target, a nearby airbase, reports emerged about Islamic State troops committing beheadings and executions on the streets. Pictures soon appeared on social media.