What the United States Owes Warren Weinstein
The American hostage died in a "signature" drone strike. Those strikes should end.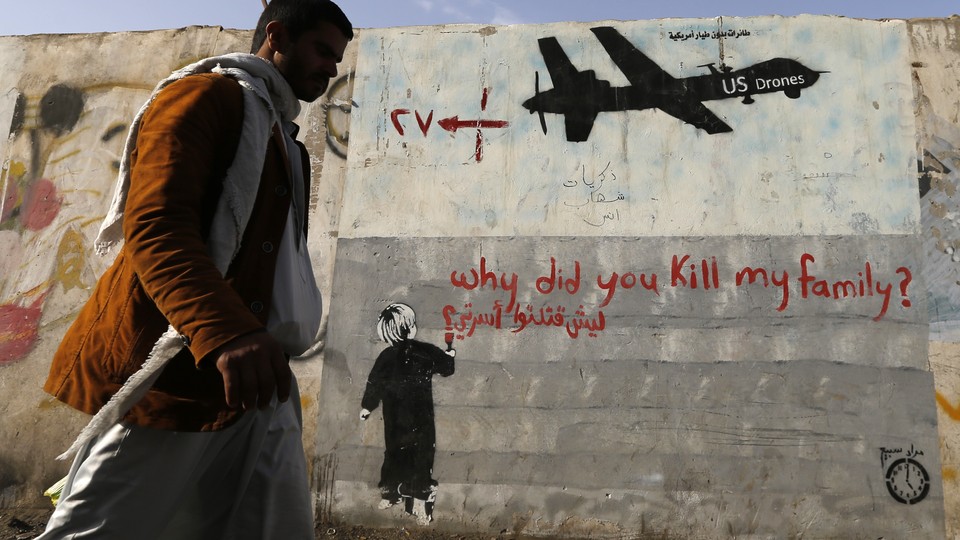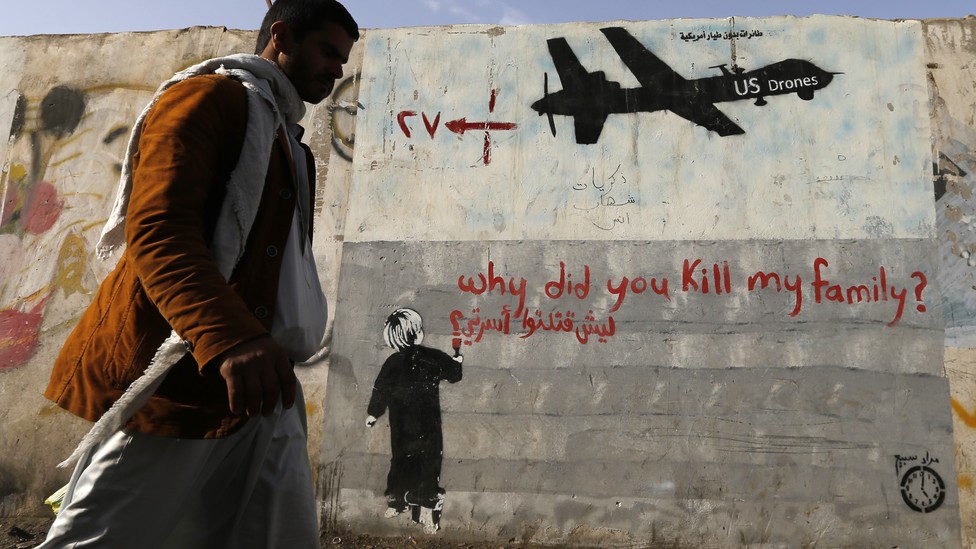 Hours after President Barack Obama announced last week that a kidnapped American aid worker had been accidentally killed in a U.S. drone strike in Pakistan, the widow of Warren Weinstein issued a moving statement declaring that the kidnappers bore "ultimate responsibility" for his death. "The cowardly actions of those who took Warren captive and ultimately to the place and time of his death are not in keeping with Islam," Elaine Weinstein said. "And they will have to face their God to answer for their actions."
Citing the recent deaths of other American hostages, Weinstein said the assistance her family had received from the U.S. government was "inconsistent and disappointing." She urged Washington to "take its responsibilities seriously and establish a coordinated and consistent approach to supporting hostages and their families."
She then accused the Pakistani government and military of ignoring her husband's three-and-a-half-year plight, accusing Islamabad of failing to "take action earlier in his captivity when opportunity presented itself" and "treating Warren's captivity as more of an annoyance than a priority."
I agree with Elaine Weinstein: Final responsibility does lie with the men who abducted an unarmed 70-year-old aid worker and held him captive for three and a half years. (Five years ago, I was held captive by Taliban militants for seven months in the same part of Pakistan where Weinstein was held. Because of this, I intermittently spoke with the Weinsteins over the past two years and suggested ways that they could try to bring Warren home.)
However, the role of the Pakistani and U.S. intelligence agencies in the deaths of Weinstein and his fellow captive, Giovanni Lo Porto, contains a serious lesson: The United States should stop conducting "signature" drone strikes, which run a higher risk of hitting innocents.
Weinstein and Lo Porto died in a signature strike. The attacks involve American drone operators firing missiles at a target based on the movements of military-aged males observed in suspicious activities on the ground below. The CIA officials ordering the attacks have no information about a specific, wanted person inside the target area.
The George W. Bush administration initially created the signature drone attack in 2008 to strike al-Qaeda and Taliban militants who hid in Pakistan's tribal areas and carried out cross-border attacks on U.S. military forces in neighboring Afghanistan. Senior American officials argue that the signature strikes are particularly effective at killing al-Qaeda and Taliban leaders, who are difficult to identify in Pakistan's tribal areas due to a lack of intelligence sources on the ground.
Yet the CIA signature strikes, which remain officially covert and shrouded in secrecy, are believed to have killed scores, if not hundreds, of civilians in Pakistan and Yemen.
With the strikes fueling anti-American sentiment, Obama promised, in a 2013 speech at the National Defense University, to make U.S. drone strikes more transparent and subject to stricter review. Senior members of his administration told Reuters that some drone strikes would be shifted from the CIA to the Pentagon, where longstanding U.S. law requires greater transparency and scrutiny of American air attacks.
Yet Obama issued a waiver that exempted strikes in Pakistan from the stricter requirement, The Wall Street Journal reported on Sunday. The number of U.S. drone strikes in Pakistan has fallen by four-fifths from a peak of 122 in 2010 to 22 in 2014. Yet the rules on approving strikes remain looser in Pakistan than in any other nation.
U.S. officials told the Journal that they used heat sensors to confirm the number of people inside the house where Weinstein and Lo Porto died. The sensors showed the presence of four suspected militants, they said, including one believed to be a senior commander based on his pattern of behavior. The senior militant was apparently Ahmed Farouq, an American citizen who had joined al-Qaeda and was on a list of wanted operatives. U.S. officials added that they believed Weinstein and Lo Porto may have been held in a basement or escape tunnel and were not identified by the heat sensors.
During my seven months in captivity, I saw both the accuracy and limits of drones. When drones flew overhead, my captors ordered me to go inside buildings so I would not be seen. My kidnappers seemed delusional, convinced both that I was an extraordinarily valuable captive and that the U.S. government was trying to kill me in a drone strike.
To me, drone strikes over that time appeared to be generally accurate. My Taliban guards bitterly complained that the strikes killed senior commanders. They were particularly enraged by a strike that killed a senior foreign militant who had taught them how to make roadside bombs.
Then, midway through my captivity, a drone strike hit a few dozen yards away from the house where I was being held captive in Makeen, South Waziristan. It killed seven Arab and local militants driving on a road nearby. The guards at first vowed to kill me and my fellow captives in revenge but relented, apparently after senior commanders restrained them.
Three months later, I managed to escape from captivity with the help of an Afghan who had been abducted with me. After returning home, my family said U.S. officials had told them that they searched exhaustively for me with drones, but had been unable to locate me. When I met U.S. officials, they told me that they had not known I was being held prisoner in the house close to the drone strike in Makeen.
In my experience, drone strikes triggered by specific information about individuals, known as "personality" strikes, are far more accurate than signature strikes. Yet signature strikes, and the lack of transparency surrounding them, continue.
Weinstein was Jewish and suffered from severe asthma and a heart condition. The fact that he survived captivity in Pakistan for three and a half years is a testament to his extraordinary courage. His widow said there were "no words to do justice to the disappointment and heartbreak we are going through."
Yes, the kidnappers bear prime responsibility for that heartbreak. But the Weinstein and Lo Porto families also deserve answers. As do the families of the dozens, if not hundreds, of civilians who have fallen victim to signature strikes.
---
This post appears courtesy of Reuters.