The State of the Germanwings Investigation
Investigators have identified the three American passengers on the doomed flight, as well as more information about the co-pilot.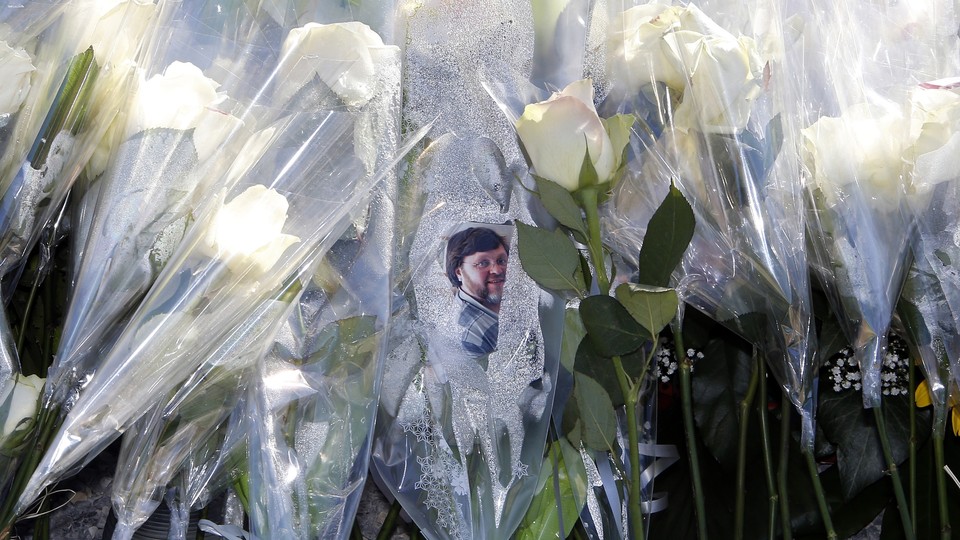 Amid the shock of a disaster, more information has emerged over the last 24 hours about the identities of the victims—and the pilots—of the Germanwings plane crash on Tuesday in the French Alps.
The co-pilot's mental-health history
Investigators are probing the motives and mental health of Andreas Lubitz, the co-pilot whom they believe deliberately crashed the jet after locking his colleague out of the cabin. A torn-up doctor's note excusing the 28-year-old from work the day of the crash was found in Lubitz's Düsseldorf home. Investigators believe that "the deceased hid his illness from his employer and his professional circles."
However at this point, news about Lubitz's mental health is largely speculation. The chief executive of Germanwing's parent company, Lufthansa, said Lubitz "was 100 percent flightworthy without any limitations." And the aviation psychiatrist Robert Bor told the BBC that pilot suicide was "incredibly rare."
Who were the American victims?
The three Americans on board the crashed Germanwings flight have also been identified. All are presumed dead.
Yvonne Selke and her daughter Emily Selke from Nokesville, Virginia, were both on the flight. Yvonne was a longtime employee of Booz Allen Hamilton Inc., and Emily was a recent graduate of Drexel University in Philadelphia. Friends and family of the mother and daughter shared their memories of the pair in The Washington Post.
The State Department announced that Robert Oliver Calvo, who was working for a clothing company in Barcelona, was the third American on board.
Avoiding the next crash
Several European airlines have already responded to the crash by establishing a rule requiring two people to be present in the cockpit at all times. The two-person rule is required by law in the United States, but as my colleague James Fallows notes, not even that precaution can always stop a pilot intent on destroying the plane.
On top of that, the steps taken after 9/11 to fortify cockpit doors may have had unintended consequences. Making cockpit doors more secure helps keep potential terrorists from reaching the controls and turning the plane into a weapon. But in this case, the other pilot was unable to use the override system quickly enough to get through the reinforced cockpit door. This video from Airbus shows how an override system works.