The Islamic State of Boko Haram?
The terrorist group has pledged its allegiance to ISIS. But what does that really mean?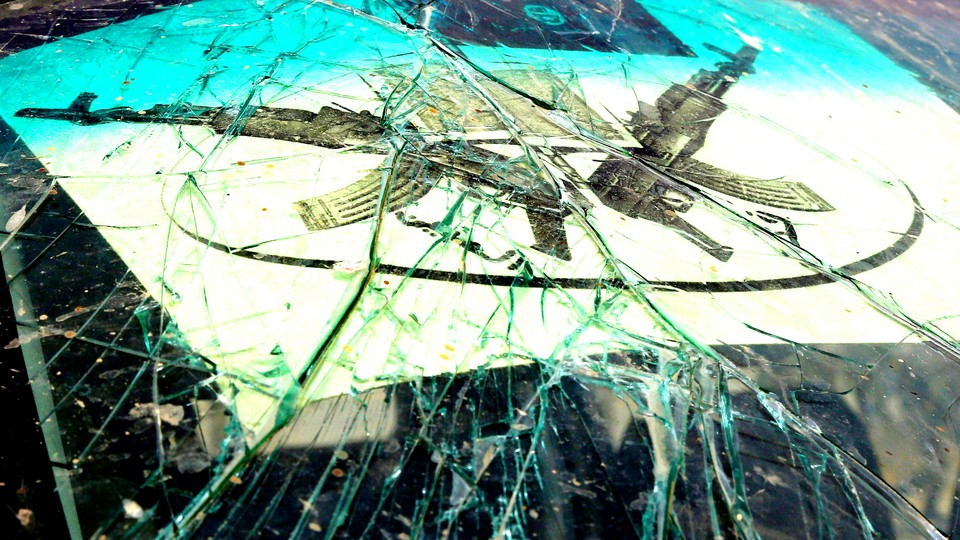 Over the weekend, Boko Haram leader Abubakar Shekau pledged his loyalty to ISIS in a video shared on Twitter. "We announce our allegiance to the caliph ... and will hear and obey in times of difficulty and prosperity," Shekau said. "We call on Muslims everywhere to pledge allegiance to the caliph."
As Jim Muir at the BBC noted, although the transmission "was not an elaborate video production like those put out by IS itself, it had many of the IS hallmarks, including an Islamic anthem at the beginning." The announcement came hours after the group was blamed for a string of suicide bombings in the city of Maiduguri, Nigeria, that left more than 50 people dead.
So what does a potential alliance between two of the world's most violent terrorist groups look like? Well, for the time being, it doesn't seem to look like much.
ISIS's center of power is far away and Boko Haram is facing the toughest challenge yet in its six-year insurgency, as foreign forces have been battling and encircling the terrorist group in recent weeks. A 7,500-strong force created by the African Union in January has not only repelled the group's advances, but has also driven Boko Haram from towns it once held.
Accordingly, some experts believe Boko Haram's pledge shows that the group is on the defensive. "It's a sign of weakness and desperation and an attempt to boost their members' morale, image and attract local support," Stratfor analyst Scott Stewart told Quartz. "I really don't see it as being a big deal changer—no matter what they call themselves, they're still the same guys. They've clearly always been influenced by ISIS."
Some contend that the move only benefits ISIS as its momentum appears to be flagging. "For Isis, Boko Haram's offer of an ideological alliance is grist to its international propaganda mill, boosting its global profile," writes Simon Tisdall at The Guardian. Others yet say the statement by Boko Haram's leader is nothing new. "It's not the first time Abubakar Shekau has done this," Aliyu Musa told al Jazeera. "Remember, when they started taking parts of Nigeria last year, he did proclaim support for ISIL."
While we don't know what Boko Haram's motives are, the implications of the pledge are also unclear. Previously, Boko Haram had been linked to al Qaeda, which is considered to be a more powerful force in Africa than ISIS, despite the recent establishment of Islamic State footholds on the continent.
Some experts have expressed the fear that ISIS may be able to "export know-how" to Boko Haram if the two groups manage to establish physical ties and exchange strategy. For the time being, Boko Haram already has its hands full. On Monday armed troops from neighboring Niger and Chad crossed the border into northern Nigeria to launch a major new offensive against the group.