Bibi Walks Back
Just days after his electoral victory, Israeli Prime Minister Benjamin Netanyahu reversed his position on the two-state solution—again.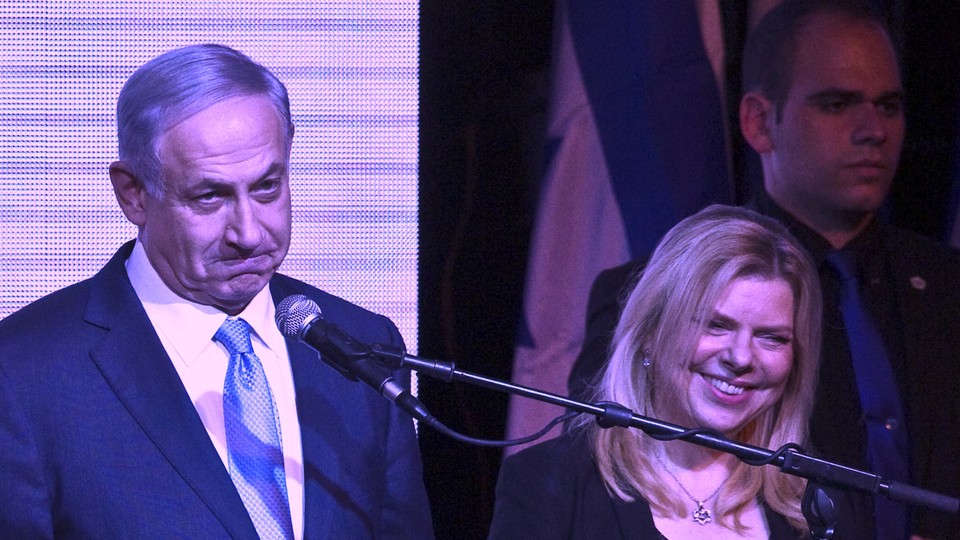 On Monday evening, a day before his party would come out on top of Israel's elections by an impressive margin, Israeli Prime Minister Benjamin Netanyahu performed an act of political survival by renouncing his previous support of a two-state solution to the Israeli-Palestinian conflict.
The move earned him both international scorn and domestic support, particularly in the form of the votes that his Likud Party cannibalized from the Israeli right at the polls. Prior to the reversal, Netanyahu's prospects for re-election were uncertain; polls indicated that the center-left Zionist Union Party was poised to score more seats than Bibi's Likud, potentially opening up space for a new occupant in the prime minister's office in Jerusalem.
On Thursday, Netanyahu performed yet another act of political survival by disavowing his disavowal. In his first interview after the elections, Netanyahu equivocated on his "not on my watch" stance on Palestinian statehood, offering instead that his statement had been a reflection of what was currently possible rather than what was desirable.
"I don't want a one-state solution; I want a sustainable, peaceful two-state solution, but for that, circumstances have to change," he told NBC News. "I was talking about what is achievable and what is not achievable. We have to have real negotiations with people who are committed to peace."
In which case was Netanyahu sincere? Who knows? It's clear, though, that either stance has implications for his career. Immediately after the Israeli prime minister made his late-campaign promise to prevent the formation of a Palestinian state, British Deputy Prime Minister Nick Clegg threatened that if he followed through, "the world, including the British parliament, would have no option, inevitably, but to recognize a Palestinian state."
It's no surprise that Bibi's first post-election interview was conducted in English for an American audience. It was with the U.S. that he most needed to conduct damage control. As Jodi Rudoren of The New York Times pointed out, Netanyahu's renewed support for the two-state solution came after Obama administration officials openly stated they would consider backing a United Nations Security Council resolution endorsing the creation of a Palestinian state.
This would have reversed robust American-led efforts to stymie the many unilateral initiatives for Palestinian statehood previously supported or offered by the United Nations and some Europeans countries. In the course of three days, Netanyahu has gone from looking incredibly vulnerable to incredibly strong and then back again to somewhere in between—in other words, right where he started.