The 'Existential' Chronicles Go On
"The most frustrating part of watching this debate unfold is how many people don't seem to get the elementary fact that stopping Iran from getting nuclear weapons is impossible. What is possible is discouraging them from wanting to get them or wanting to use them."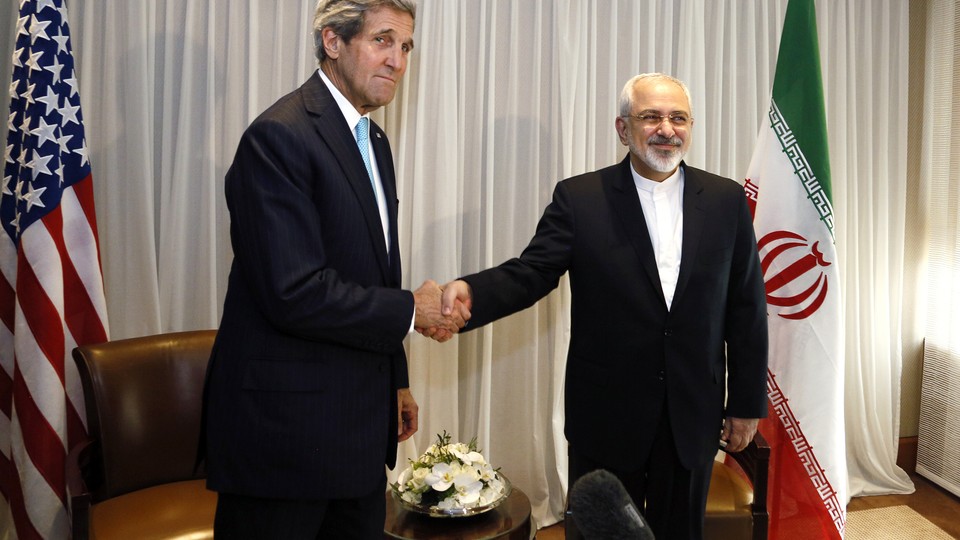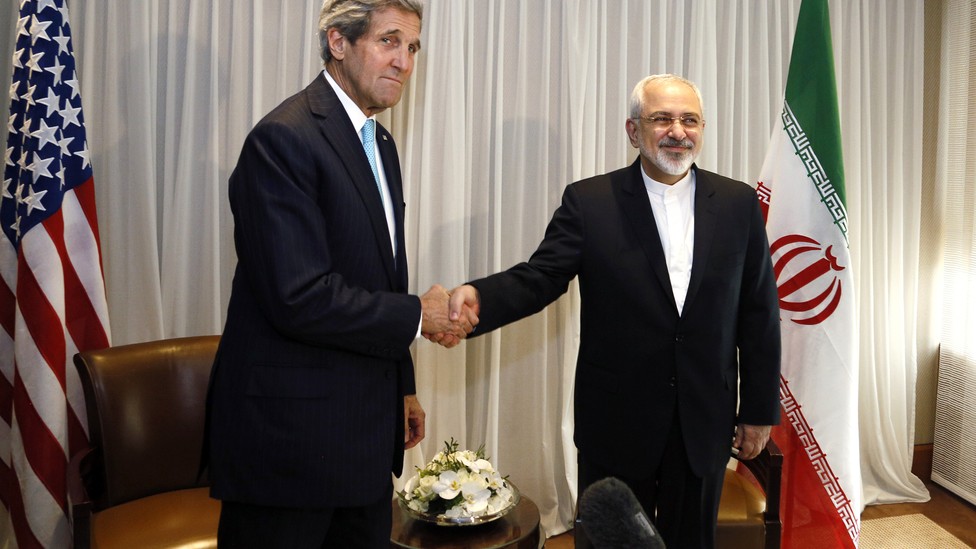 Yesterday I argued that it was time for Americans to drop or ignore the words "existential threat" when thinking about Iran and its nuclear potential. The words have become a slogan or incantation taking the place of thought. Now, response:
(1) A slew of readers have written in with variants of this sentiment:
The populated stretch of Israel from Haifa to Tel Aviv is about 55 miles as the crow flies. One or two nuclear weapons delivered in minutes by Iranian ballistic missiles and Israel would cease to exist, even if the Israelis were able to make a retaliatory strike.

Sure seem like an existential threat to me.
OK. That is "existential" if (a) by the same logic you acknowledge that South Korea is living with an "existential" threat now yet has not seemed terrified or terrorized by it, or motivated to preemptive attack; and (b) you assume that the leadership of Iran is literally suicidal, since any attack on Israel would bring a devastating, nuclear-armed counterattack. The current Iranian government does many destructive things. I have asked "existential" readers for evidence of suicidal moves on Iran's part, and am still waiting.
(2) From a veteran of the news business:
In dropping nuclear bombs on Hiroshima and Nagasaki in 1945, U.S. policymakers knew that the impact would be felt, almost solely, by Japanese citizens. Aside from all else, today's geographic and demographic realities rule out the possibility of a nuclear attack on, say, Tel Aviv, impacting solely, or even mostly, Israeli Jews.
That is, in addition to incurring a devastating retaliation on Iran itself, Iranian leaders would know that in attacking Israel they would kill millions of mainly-Muslim others at the same time.
(3) From reader Robert Levine:
What I've never understood about Netanyahu's position is what he thinks the alternative might be. Pretty clearly he's been told that Israel does not have the ability to knock back Iran's ability to make nuclear weapons more than a few months, or he probably would have tried that a long time ago.

Any military action by the U.S. would be without allies other than Israel, and would permanently shatter any diplomatic track. And surely he's aware that such action would be of a "rinse and repeat" in order to keep Iran from moving forward—which, after an attack on their soil, they would inevitably do. The only permanent solutions would be invasion and occupation—or bombing them back to the Stone Age. Neither seems likely, much less wise. I'll bet Netanyahu sees at least the "likely" part.

The bottom line is that there is no practical way to prevent Iran from building nuclear weapons if it wants to, and that military action would make it more far more likely that they would want to. The most frustrating part of watching this debate unfold is how many people don't seem to get the elementary fact that stopping Iran from getting nuclear weapons is impossible. What is possible is discouraging them from wanting to get them or wanting to use them. The second is solved by deterrence, which already exists, as you point out.
(4) From a reader with extensive experience outside the U.S.:
One of my pet peeves has always been this reflex in the U.S. media, politicians, and Beltway Wise Men types to constantly see history as a series of repeating events ... there is always a Munich 1938 happening somewhere or a new Hitler on the rise somewhere, etc., etc.

Is this something that is specific to the U.S. only or have you observed it in other countries and regions over the course of your career? I have family in Canada, U.K., Austria, Switzerland, Australia, Dubai, India, and Pakistan, and trust me, when we discuss politics or when I peruse the dailies or new sources over there, I rarely come across somebody arguing on the basis of these shoddy analogies.

Was just curious if in your experience, this "malady" is specific to the U.S. or if you've seen it in other places too?
My main answer is to direct readers to the elegant book by (my one-time professors) Ernest May and Richard Neustadt, Thinking in Time, about the use and misuse of historic analogies.
(5) "Why America's Obsession With Iran's Centrifuges Could Give Tehran the Bomb." Joseph Cirincione writes in Defense One about the practicalities of Iranian motivations, and capabilities, which matter much more than generalities on the "existential" risk. (Note: Defense One is part of the Atlantic Media empire.)
(6) From another reader with extensive professional experience in the Middle East:
If Israel were governed by referenda, the following three propositions would pass (with decreasing majorities):

1. Israel should be a Jewish State.

2. Israel should be a liberal democracy

3. Israel should retain control of the West Bank in perpetuity.

The problem is that Israel can have any two of the above, but not all three. Of Jewish Israelis, 20 percent would pick 1 and 2. Fifty percent don't bother themselves about these things, so long as life in Tel Aviv goes on as usual. Thirty percent would pick 1 and 3. The latter group's problem is they cannot say so in polite American society as it implies either apartheid or ethnic cleansing. In so far as Bibi has any principles at all, he (like his ally Naftali Bennet) is in the third group.

So what does he really think about Iran? An existential threat? Hardly; the man is an opportunist, not a fool. Good domestic politics? Certainly. But above all, it is an opportunity to kick the can down the road. If we Americans focus on Iran, we will not focus on the fact that all too many Israelis, and especially the present government very much want to pick options 1 and 3. And, who knows? Maybe in the context of another disastrous war, the American establishment might just be persuaded to look the other way as that choice's implications play themselves out?

Pretty cynical, I agree. But then cynicism is a valuable corrective in assessing the actions of cynical people.
* * *
Coming soon in this space: starting Monday, February 23, the return of the Chickenhawk chronicles. Coming Monday, March 9, the return of American Futures.