The Master's Thesis That Just Delayed a Genocide Trial
Guatemala's former strongman Efraín Ríos Montt gets another day in court.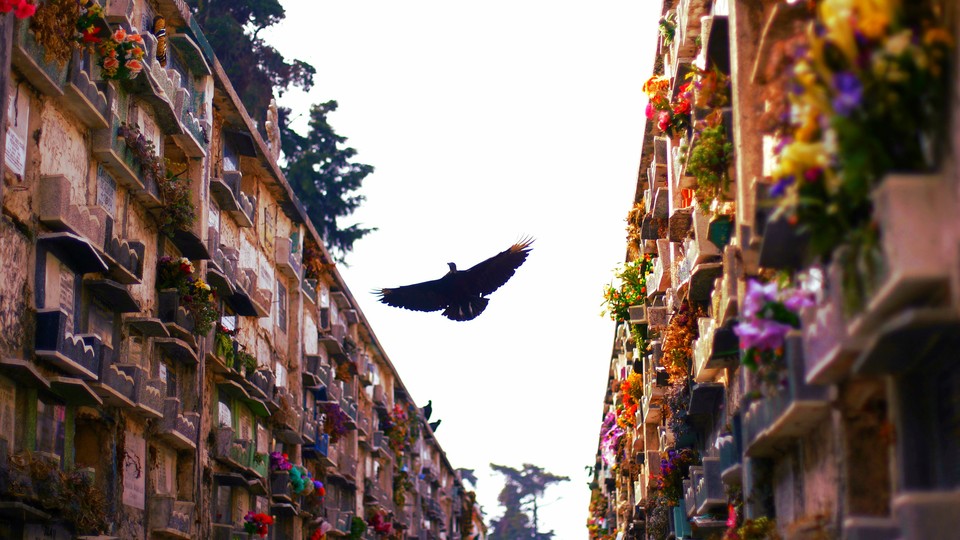 On Monday, the 88-year-old Efraín Ríos Montt was wheeled on a stretcher into a Guatemalan courtroom to face charges of genocide. The defendant ruled the country from 1982 to 1983, during some of the bloodiest months of the country's 36-year civil war, which killed some 200,000 people between 1960 and 1996. In 2013, he was convicted of directing the killing of 1,771 members of Guatemala's indigenous Ixil Mayans—the first time a former president had been tried or convicted of genocide charges in his own country—but the ruling was overturned on a technicality. This week, the prosecution was trying again, even if it meant literally dragging the defendant into the courtroom.
But while the defense's objections that Ríos Montt was too sick to show up in court couldn't delay the trial any longer, a decade-old master's thesis tucked away at Guatemala's University of San Carlos did.
Back in 2004, the presiding judge in Ríos Montt's case, Irma Jeannette Valdéz Rodas, wrote a thesis on genocide for her master's in criminal law. The paper, which the judge has insisted was an academic rather than an ideological work, was called "Criteria for better application of the crime of genocide," and explored what she called the "structural problem" of impunity for crimes committed during the country's civil war.
The thesis also dealt specifically with the 1981-1983 period, which overlaps with Ríos Montt's tenure and witnessed government forces committing acts of genocide against the Mayans, according to a United Nations investigation. Mike Allison, an expert on Central America at the University of Scranton, told me that Valdéz's thesis built on that conclusion as well as doing "serious academic work that supported it."
That work prompted Valdéz's removal from the case on Monday at the insistence of Ríos Montt's defense attorneys, though not before she asked them why they had waited so long to file a motion for her recusal. The topic of Valdéz's thesis has been public knowledge for at least a year and a half. The incident, Allison said, was "part of a pattern by the defense to try and obstruct the proceedings at every step of the way." On the previous trial's opening day in March 2013, Ríos Montt abruptly replaced his entire defense team; his new lawyer then filed challenges to the proceedings until he was expelled from the courtroom. That expulsion, in turn, formed the basis of still further challenges on the grounds that it violated Ríos Montt's constitutional right to an attorney.
In this case, Allison said, the defense had a legitimate argument. "It's not that she wrote about theoretically the charges of genocide or even about someone else, but [Valdéz's thesis] is about genocide in Guatemala at the time the defendant was in charge. ... She would make a better expert witness for the prosecution, rather than an impartial judge who's hearing the evidence for the first time."
A new judge will now likely be appointed and the trial will resume, though it's not clear how long that will take. "It could be a few days. It could be six months," Allison said. But if Ríos Montt's health is as bad as his lawyers contend, every minute counts.