Belgium Faces Its Own Terror Threat
Two suspected jihadists killed by cops in the city of Verviers were part of a group that was allegedly planning to commit a large terror attack.
Police in Verviers, Belgium, say that two suspected terrorists have been killed and a third wounded, following an anti-terror operation that ended in a shootout. Several other people have also been arrested. No police officers were injured.
CNN's Jim Sciutto reports that the operation began as an "inspection" of suspected radical Islamists, but erupted into a firefight when the suspects opened fire on police. Witnesses reported heavy gunfire and some explosions on a residential street. An eyewitness video posted on YouTube, appears to show the building where the incident took place on fire, as gunshots and shouting can be heard in the background.
"A second Paris has been avoided," a ministry of justice source told Belgium's Nieuwsblad newspaper, according to The Telegraph.
The suspects had recently returned from Syria, and were planning a major terror operation in Belgium, according to statements by police. The group had been under surveillance for several weeks.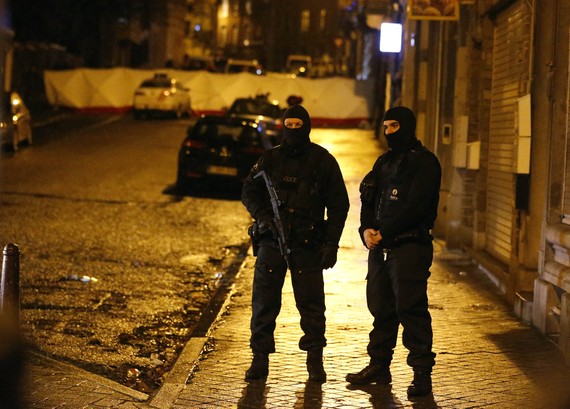 The danger of returning fighters is a problem of growing concern in Belgium and other parts of Europe. Last May, a French national who had spent more than a year fighting with ISIS in Syria, murdered four people at the Jewish Museum in Brussels. Former hostages of the jihadist group identified the man as one of their captors.
The news comes less than a week after the Charlie Hebdo murders and a day after a man was arrested in Brussels for allegedly selling weapons to Amedy Coulibaly, one of the gunmen in the Paris attacks, according to The Guardian. A more explicit connection between the incidents has not been made.