Two Drone Strikes in Pakistan Kill Militants
The assault, believed to have been carried out by the U.S., targeted areas known to shelter Taliban and al-Qaeda extremists.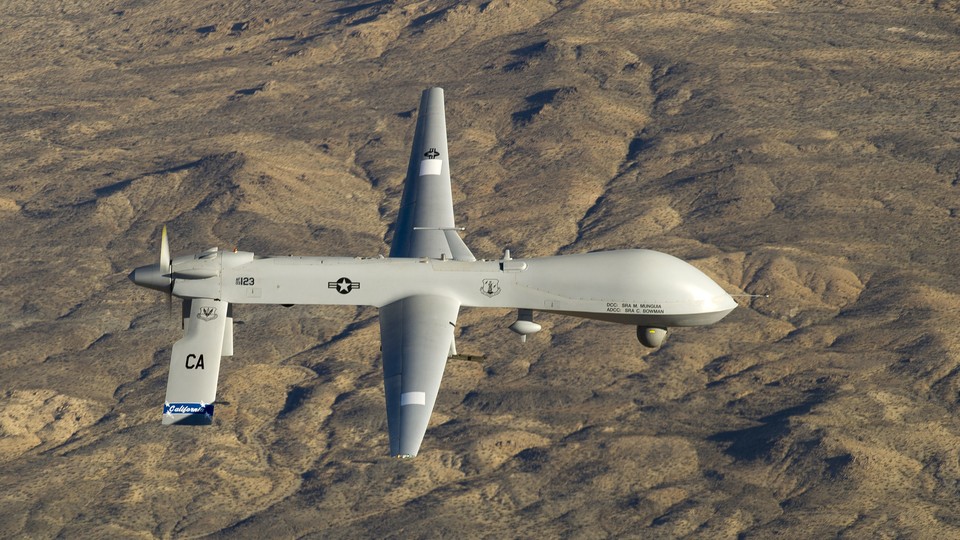 Two separate drone strikes killed at least seven suspected militants—including four foreign extremists—in northwest Pakistan on Friday, Pakistani officials said.
The strikes, which are believed to have been carried out by U.S. drones, took place in the isolated Shawal Valley of the North Waziristan tribal region, an area known for sheltering extremists from the Taliban and al-Qaeda and where the Pakistani army has been mounting an operation against Pakistani Taliban insurgents.
The first strike targeted a vehicle carrying foreign militants about 40 miles west of North Waziristan's regional headquarters. One Pakistani security official told The New York Times, "What we have heard is that four Uzbeks were killed in that strike." The Times reported the death toll to be at least nine suspected militants.
In the second strike, four people were killed after a drone fired two missiles into a compound in the village of Kund in the Shawal Valley. Pakistani officials told the Associated Press that the compound was being used as a training facility by the group's commander, Qari Imran, but it was unclear whether he was present at the time of the strikes. The U.S. does not comment on its drone operations in Pakistan.
Separately, Pakistani security forces said they killed the alleged planner of the massacre at a Peshawar school this month that left 150 people dead. Acting on intelligence they received, security troops conducted a raid in the Bara area late Thursday night, where they exchanged gunfire with the Taliban commander known as Saddam and other militants, according to Shahab Ali Shah, head of police administration in Khyber.
"Commander Saddam was a dreaded terrorist, who was killed in an exchange of fire with the security forces in Jamrud town of Khyber tribal region," Shah told a press conference in Peshawar, adding that six "injured terrorists" were arrested and being interrogated.
Earlier this week, Pakistani Prime Minister Nawaz Sharif announced plans to set up military courts to deal with terrorism cases, such as the Peshawar school massacre, saying that the event "changed the country" and warned that "the days of terrorists are numbered."