Pakistan's Blackest Day
The Taliban's massacre of more than 100 students caps an awful year for the world's children.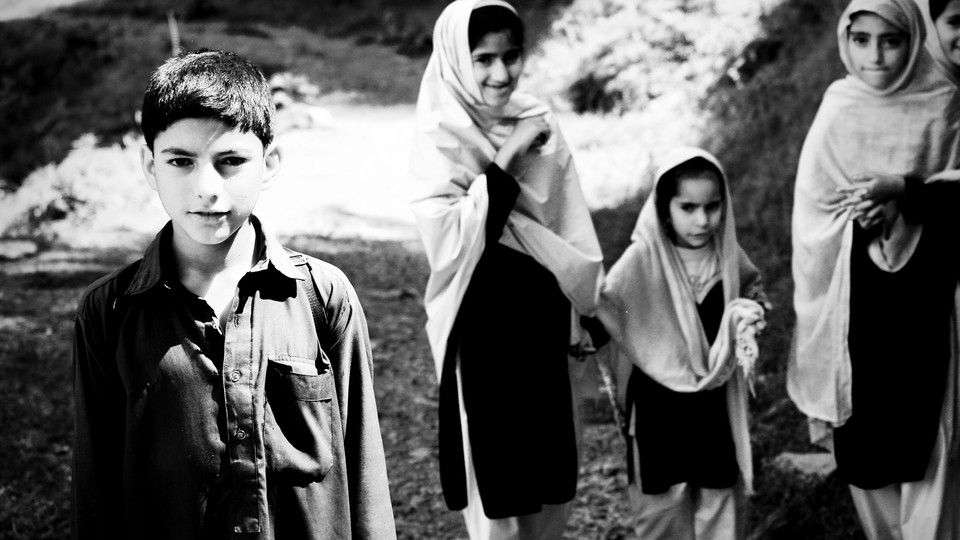 This morning, I awoke to images of the same school uniform I wore as a kid cloaking dead and bloodied children. The Pakistani Taliban had attacked an Army Public School branch in Peshawar in northwest Pakistan and executed one of the most cold-blooded massacres in recent memory, killing more than 100 children. I spent my childhood moving from one Pakistani city to another as my parents, both members of the Pakistani military, changed postings. Everywhere I went, I found Army Public Schools willing to accept me—five in total.
I spent the rest of Tuesday numb, standing silently in a stairwell at one point as my mother cried for 10 minutes on the other end of the phone. A colleague at Children's Hospital in Boston sent me an email saying, "I was sitting in our Cardiac Medical-Surgical Conference this morning, discussing cases of complex heart disease and contemplating the fact that we devote prodigious human and financial resources to saving the life of one child while others somehow see fit to kill children at random." One by one, all of the profile pictures of my friends on Facebook went black. "The smallest coffins are the heaviest," many wrote.
Tuesday's horror caps what UNICEF had already called one of the worst years in history for children. "Never in recent memory have so many children been subjected to such unspeakable brutality," Anthony Lake, UNICEF's executive director, recently observed. He was referring to the findings of a UNICEF report showing that 230 million children currently live in countries afflicted by armed conflict. In the latest Gaza war, 538 children were killed and thousands more injured and orphaned; in Syria, Iraq, South Sudan, and the Central African Republic, millions are internally or externally displaced; in Nigeria, Boko Haram infamously kidnapped more than 200 school-going girls. Children have also been battered by the Ebola epidemic in West Africa, with millions more unable to continue their education because of it.
These complex emergencies have adverse consequences that extend in all directions, including global health. Consider polio, which remains endemic in Pakistan, Afghanistan, and Nigeria. Pakistan accounted for 80 percent of polio cases this year, and much of that is the result of extremist violence, wherein terrorists target and murder polio vaccinators with impunity. Infectious diseases and malnutrition run rampant in refugee camps because of the lethal combination of poor sanitation and limited nutritional resources.
In the United States, children have been exposed to unprecedented gun-related violence. Two years ago this month, on December 14, 2012, 20 children were shot dead by the deranged gunman Adam Lanza. In Ferguson, the fatal police shooting of the 18-year-old Michael Brown sparked a nationwide movement to address racial inequities and reform policing. In Cleveland, the fatal police shooting of the 12-year-old Tamir Rice, who was toting a toy gun in a public park, amplified the outcry.
Perhaps the moment that left me most shaken took place far from the violence that affects children around the world. It occurred as I watched the Pakistani education activist Malala Yousafzai accept her Nobel Peace Prize in Norway, surrounded by dignitaries and celebrities like Aerosmith and Queen Latifah. Yousafzai, at 17, is the youngest recipient of the Nobel Peace Prize. I don't know whether to celebrate this fact or shudder at it. In her young life, she has seen more horror and hatred than most of the grownups in that ornate hall in Oslo, and yet she has demonstrated more compassion and courage than any adult I can think of. Earlier this year, Aitzaz Hassan, a 15-year-old boy in Pakistan, tackled a suicide bomber just outside the entrance to his school, preventing the assailant from blowing up students, and sacrificing his own life in the process. Anyone who has taken care of a young person who is sick knows that no one has more courage in the face of darkness than a child. But the world would be a better place if kids could stay kids for longer.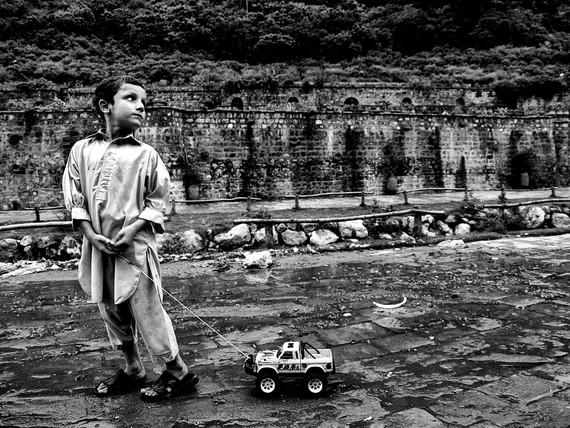 Terrorists target children because they understand that there is nothing more horrifying than the sight of dead children. Tuesday's attack in Pakistan was in retaliation for one of the most effective military campaigns Pakistan has ever launched against militants in the frontier region bordering Afghanistan. This tragedy only affirms that the military operation must continue, even as care is taken—in this conflict and others—to keep all children, including those associated with extremists, from collateral harm. The political response to the attack will also be a litmus test for Pakistan's leaders. Many Pakistanis have long suspected Imran Khan, the cricketer-turned-politician, of being sympathetic to the Taliban. His party is governing the province where the assault was staged. A unified, strong, and surgical response to the Taliban is needed. Wanton destruction is futile.
I will never see my school uniform the same way. Looking at pictures from my childhood will now always revive memories of this blackest of days. But I will also be reminded that it is schools and books, not armies and bombs, that will ultimately defeat the scourge of extremism around the world.