American Hostage Luke Somers Killed in Rescue Attempt
The odds were stacked against the mission, but Somers was in imminent danger.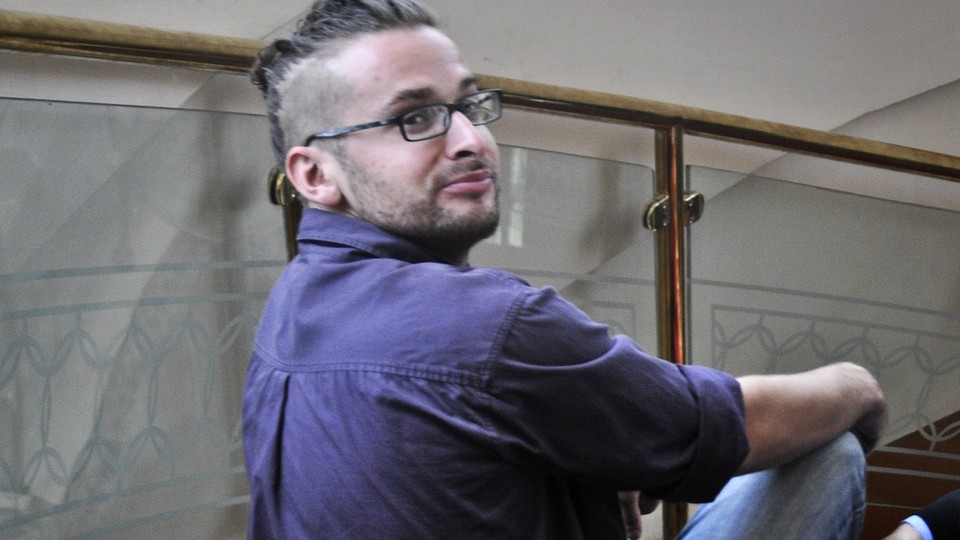 Two hostages—an American photojournalist and a South African teacher—who were being held by Al-Qaeda's affiliate in Yemen were killed during a rescue attempt by U.S. commandos early Saturday, according to officials.
President Obama, in a statement, said the hostages had been "murdered" by the militant Islamic group. Militants attempted to kill the American, Luke Somers, moments before the raid, but badly wounded him instead, a senior Obama administration official told the Associated Press. Commandos then took Somers to a Navy ship, where he died, the official said.
"Al-Qaida promised to conduct the execution (of Somers) today so there was an attempt to save them but unfortunately they shot the hostage before or during the attack," said Yemen's national security chief, Major General Ali al-Ahmadi, at a conference in Manama, Bahrain. "He was freed but unfortunately he was dead."
Information "indicated that Luke's life was in imminent danger," said Obama. "Based on this assessment, and as soon as there was reliable intelligence and an operational plan, I authorized a rescue attempt."
Earlier this year, when it was revealed that an attempt to rescue American journalist James Foley had failed, some had criticized U.S. intelligence—and President Obama—for coming up empty-handed. However, the degree of difficulty and the level of risk involved in commando raids are so great, that it shouldn't be a surprise if they don't achieve optimal results, according to former commandos.
Hostages are "very valuable assets and so any organization or terrorist groups holding those assets are going to take very good care of them," said Rick "Ozzie" Nelson, a retired Navy aviator who served as a planner at Joint Special Operations Command as well as time at the National Security Council, at the time. "They put them in well-defended, inaccessible, secret locations purposely to protect those assets."
Saturday's operation was the second attempt to rescue Somers. On November 25, American special operations forces and Yemeni soldiers raided an al-Qaida location near the Saudi border where eight hostages were freed, but Somers and four others had been moved days earlier.