2014 Had the Fewest Crashes in the History of Air Travel
But there has been a spike in casualties since last year.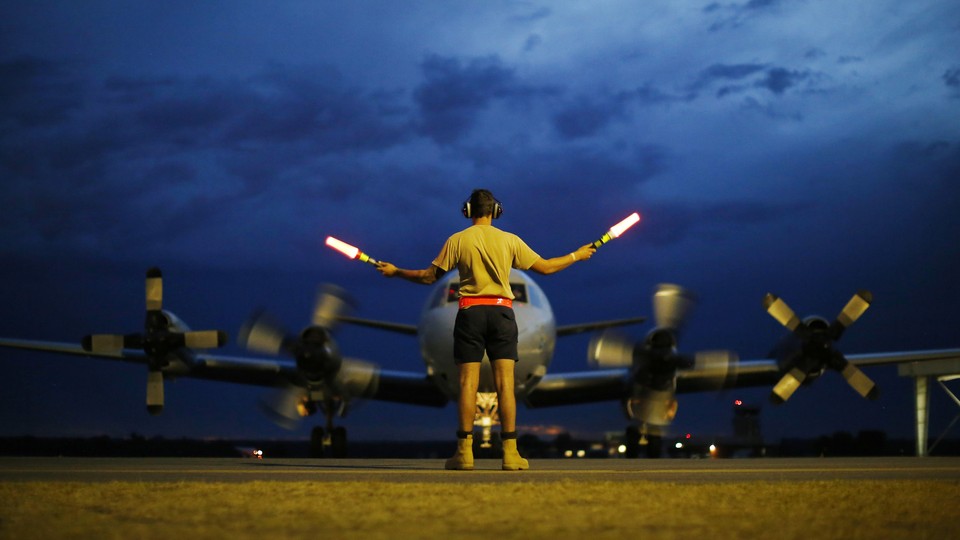 Judging by media coverage, 2014 has been a bad year for the aviation industry. But as the world anxiously awaits updates from the year's fourth major air tragedy, an examination of the data shows air travel has never been safer.
It has undoubtedly been a horrendous year for Malaysia-based carriers, concluding with the disappearance of AirAsia flight QZ8501, with 162 passengers and crew. In March, Malaysia Airlines flight MH370 went missing over the South China Sea, with 239 on board—it has not yet been found. In July, the airline suffered a second blow when MH17 was shot down over Eastern Ukraine, killing 298.
Also that month, an Air Algerie crash in Mali killed 116.
But here's a statistic on how safe it is to fly: As of September 2014, the average rate of crashes was 2.1 per 1 million flights.
"It will probably come as a surprise to most people, but really it was a very safe year," Paul Hayes of the aviation consulting firm Ascend told the Wall Street Journal.
And 2014 has had the lowest number of crashes—111 to date—in the jet age.
---
Aircraft Crash Rate Per Year
---
On the other hand, 2014 has also witnessed a spike in casualties, with 1,320 deaths—if all the souls on QZ8501 have indeed perished.
According to BAAA-ACRO, 2013 had the lowest number of deaths in crashes in modern aviation, with 459 casualties.
---
Deaths in Aircraft Crashes
---
But with more people flying than ever before, flight-safety odds are still very much in favor of the modern airplane passenger.