Activists: ISIS Is Now Launching Attacks From Inside Turkey
But the country denies that the terrorist group is operating from its side of the border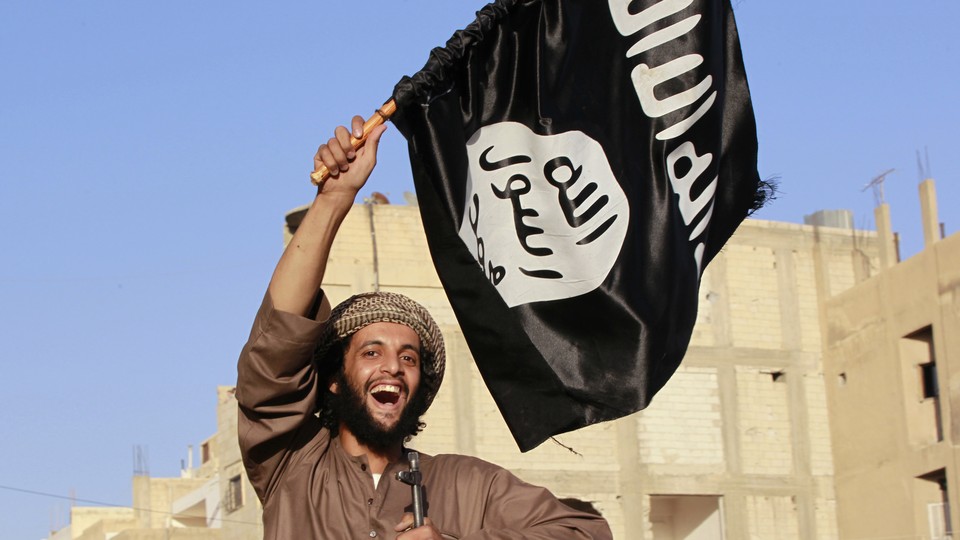 Turkey's main Kurdish party on Saturday accused the government of turning a blind eye to—if not outright supporting—ISIS militants within its borders after suicide bombers attacked the town of Kobani along its southern border with Syria. The Turkish government vehemently denies the claims.
ISIS "used to attack the town from three sides," said the UK-based Syrian Observatory for Human Rights and Nawaf Khalil, a spokesman for Syria's Kurdish Democratic Union Party, in a statement. "Today, they are attacking from four sides," noting the addition of Turkey.
Mustafa Bali, a Kobani-based activist, told the Associated Press that ISIS fighters have taken positions in the grain silos on the Turkish side of the border and to coordinate and launch attacks along the border near the crossing point. "It is now clear that Turkey is openly cooperating with Daesh," said Bali, using the Arabic acronym ISIS.
"As we have been pointing out for months, this once more proves that Islamic State is being supported (from within Turkey)," Turkey's pro-Kurdish HDP party said in a statement.
The accusations come at a time when Pope Francis is visiting Turkey. During comments on Friday, he condemned the "barbaric violence" of ISIS and urged Turkish President Tayyip Erdogan to take lawful steps—and not just militaristic ones—to defeat extremism.
However, Turkey's relationship with ISIS has been called into question since at least September when, after more than three months in captivity, Turkish intelligence agents brought dozens of hostages abducted by ISIS militants in Northern Iraq back to Turkey. Erdogan described the effort as a covert rescue operation, but many called into question his explanation and instead suggested that Turkey and ISIS had struck a deal.
That suspicion was exacerbated in the following weeks and months as Turkey appeared reluctant to condemn the actions of ISIS and its was unwilling to assist the United States in its airstrike campaigns. And it became the subject of a diplomatic row when Vice President Joe Biden called out Turkey for not preventing would-be ISIS fighters from crossing into Syria through the Turkish border, something for which he later had to offer a public apology.
Still, Turkey, which houses nearly 2 million refugees who fled ISIS, appears unwilling to acknowledge it has an ISIS problem. A statement from the Turkish government confirmed Saturday's suicide attacks, but it denied that vehicles had crossed into Kobane through Turkey.
"Claims that the vehicle reached the border gate by crossing through Turkish soil are a lie," read the statement. "Contrary to certain claims, no Turkish official has made any statement claiming that the bomb-loaded vehicle had crossed in from Turkey."