The Under-Appreciated Genius of Mark Zuckerberg in China
"Facebook is blocked in China, but Chinese media and social media was aflame with the story of the multi-billionaire founder of Facebook who speaks Chinese!"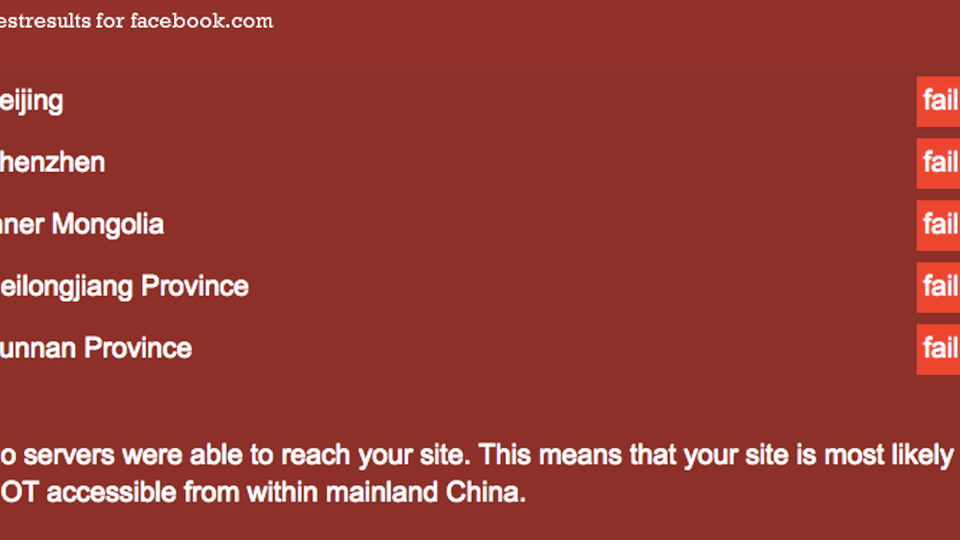 I promise, this is it. But I think I can also promise that this is worth it. Earlier today, I posted a summary of the back-and-forth about Mark Zuckerberg's decision to do a 30-minute session in Chinese, and what that meant for the psychology of language learning.
Now Paul Duke, an American proficient in Chinese who explains his bona fides below, weighs in with the last word. (Unless I hear from Zuckerberg himself...)
Let me give you the short version of my view, then I'll explain:

Zuckerberg's interview in Chinese was a brilliant move from a business perspective. To go to China -- where Facebook is blocked! -- and make the gigantic gesture of respect of speaking Chinese (whatever the quality) for half an hour, scored more positive publicity for Facebook than any other imaginable strategy. My hat is off to Zuckerberg as a brilliant businessman.

Now the details:

Big Shot's Funeral via Wikipedia

I've been studying Chinese for more than 20 years, and have worked over the past 17 years on and off in and around the Chinese movie industry, as a producer, subtitler, liaison generale, and most entertainingly (for me) as translator for Donald Sutherland and Paul Mazursky during production of the Chinese film Big Shot's Funeral, directed by China's most successful comedy director, Feng Xiaogang (who speaks no English other than a handful of swear words), and funded by Columbia Pictures, back in 2001.

Whenever you mention your old apartment in Beijing, the air quality in Beijing, etc., I know exactly whereof you speak. From 2011 to 2013 I lived just a little ways from where you used to live, in the apartment complex called "Richmond Park".

Here's what I think about Zuckerberg and his Chinese which has been missed in every commentary I've seen:

-- Mark Zuckerberg is by all accounts an extremely shrewd businessman. The movie The Social Network portrayed this in a very entertaining and, I gather from reading about the real Mark Zuckerberg, genuinely insightful way.

-- China and its closed market for social media (ie, no Twitter, and no Facebook, as you well know) is possibly the biggest business threat to the current global domination of Facebook. Putting it simply, if someone in China creates a social media network on the web that matches the power of Wechat on smartphones, then Facebook may never be able to truly dominate social media in China the way it does in the US. In fact, a popular (in China) Chinese competitor to Facebook is at the moment the only truly imaginable serious business competition for Facebook. (Of course, one has to admit the caveat that everything can change fast on the web, etc etc, as newspapers and magazines know well!)

-- Zuckerberg, being an extremely shrewd and ambitious businessman, is looking to use every tool he possibly can to break into the Chinese market and make sure Facebook is not bested by a Chinese competitor, in China or worldwide.

-- His appearance at Qinghua and his ability to speak half-decent Chinese after just a few years of study struck a publicity home-run for Facebook IN CHINA which cannot be overstated. Facebook is blocked in China, but Chinese media and social media was aflame with the story of the multi-billionaire founder of Facebook who speaks Chinese!

-- As you yourself well know, even in today's exceedingly practical and expedience-minded Chinese society, face, politeness and respect still matter quite a bit. For Facebook to be blocked by the Chinese government, and for Zuckerberg to nevertheless put hundreds and hundreds of hours into studying Chinese is an amazing act of respect. How many Chinese people do you think were saying to themselves and their friends, "Wow, we block this guy's website and cost him billions in advertising and he goes out and learns our impossible language!"?

-- I've already gone on too long, but I'm just going to wrap this up by saying: Zuckerberg has, with one half-hour interview, put the Chinese government on the defensive -- at least from a "face" and "politeness" point of view. At this point, he has shown tremendous respect toward the Chinese, and many millions of Chinese are saying "this guy isn't so bad, maybe Facebook isn't so bad, our government should really loosen up."

The next step -- for Zuckerberg's Chinese proficiency and for his PR campaign -- would be to announce he's going to spend a year in Taiwan in one of those immersion programs at a university there. He could say: "I'm convinced from all the feedback I've gotten that I need to be full-time in a Chinese-only environment, and much as I love China, I can't run Facebook from there because I can't get to the website! But China is only a 90 minute flight away and I'll be visiting regularly."

Well, maybe the PR part would backfire, but all of us who have struggled with Chinese know this is the only way to make the leap from not-bad textbook-and-tutor Chinese to really feeling comfortable in the language, and more importantly, using the vocabulary and sentence structures which native speakers use.

We can only imagine...
Thanks to all for comments, and to Paul Duke for this astute wrapping-up.