Talking With Chuck Hagel
What was on his mind when he thought he had two more years as defense secretary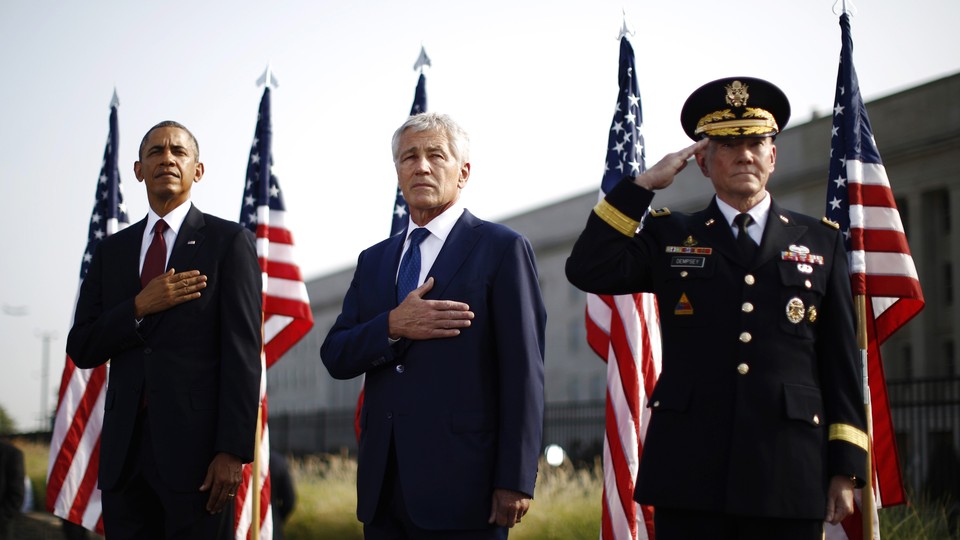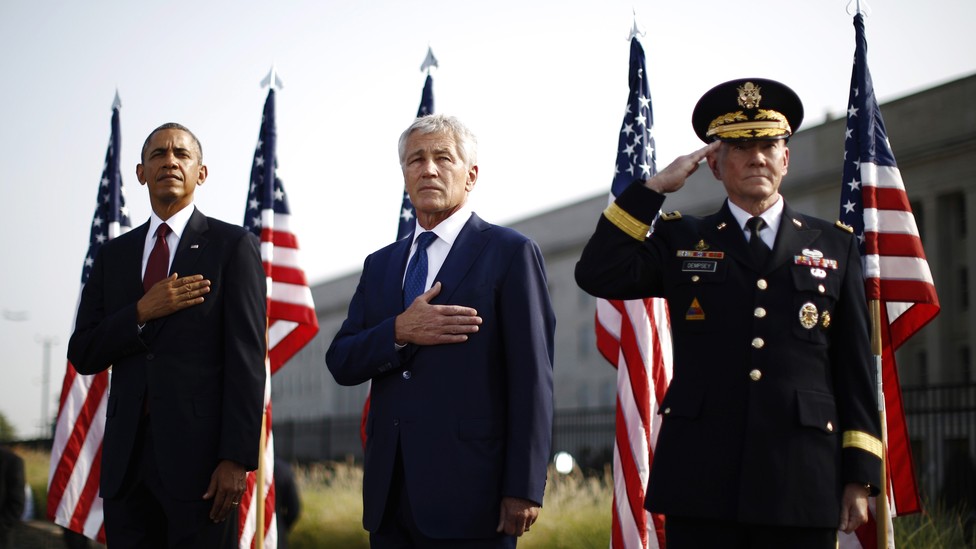 I like and respect former Senator, soon-to-be-former Defense Secretary, Chuck Hagel, and I am sorry that he is leaving this position. For day-job reasons, namely closing a long magazine story that involves the Pentagon, I have been absent from this site for a while and will be for another day. But let me quickly put up what I consider a useful reference: it's a conversation I had with Hagel just four weeks ago, at the Washington Ideas Forum here in D.C:
In particular I direct your attention to:
The section beginning at 15:30 in the video above, when I ask Hagel how his experience as an enlisted combat veteran of Vietnam affects his decisions and outlook in the Pentagon. Note especially what he says starting at around 16:50 on how lessons of Vietnam made him want to know, or at least to ask, how a military commitment would end before deciding to begin it. "It's made me cautious."*
Around 2:10, I ask a several-part question, the last part of which is: Will today's "long wars" ever come to an end? Hagel covers other parts of the question, but not that one, in his initial response. So at 6:45 I re-ask it and say, At what point, if ever, will our Middle Eastern wars be declared over? You'll hear his reply.
Right at the start, I ask him about Defense Department measures to cope with Ebola. This was news that he had announced a few minutes before our talk.
Starting at 8:50, I ask about the Pentagon's view of whether climate change is a national-security concern (answer: it is) and what he thinks should be done about it.
More later. In the meantime, my Atlantic colleague Steve Clemons explains the view from inside Hagel's camp here, and Fred Kaplan explains in Slate some of the sources of Hagel's distance from the White House and other power centers.
---
*  For the record, early in this answer Hagel makes a verbal slip that I decided not to correct. He says that 1968 was the bloodiest year for America in Vietnam, which is true, and that 56,000+ Americans were killed in Vietnam, which is also true. But he says that they all died that year, which of course (and as of course he knows) is not true. The actual American death toll in 1968 was over 16,000, which is shocking on its own (more than 300 per week) but is not 56,000. I judged in real time that Hagel's meaning was sufficiently clear that it was unnecessary, and would have seemed pedantic, for me to interrupt and say "You're talking about the casualties for the whole war, not that one year."
Also for the record, if you'd like a reminder of the odious attempt to block Hagel's confirmation based on smear allegations that he was anti-Semitic, a claim denounced by leading figures in Nebraska's Jewish community and by Israelis with whom Hagel had worked, and also based on the preposterous suggestion that he might be on the North Korean payroll (I'm not making that up), see this and this on the anti-Semitism campaign, and this on North Korea. Spoiler: the person challenging Hagel to prove that he wasn't a North Korean agent was none other than Ted Cruz.